I have taken a small break from my launched flyer to work on a new project, a mine train coaster with over 30 instances of airtime. It includes 2 lifts, 1 at 5 MPH and a tire lift at 20 MPH, and several fast paced twists and turns. It also features plenty of laterals, and the supports for the first half of the ride are wood and the second steel, although they are not quite done yet. I designed it with an extremely low heartline value to make the ride feel as out of control as possible while staying under 50 MPH the whole time.
Pics: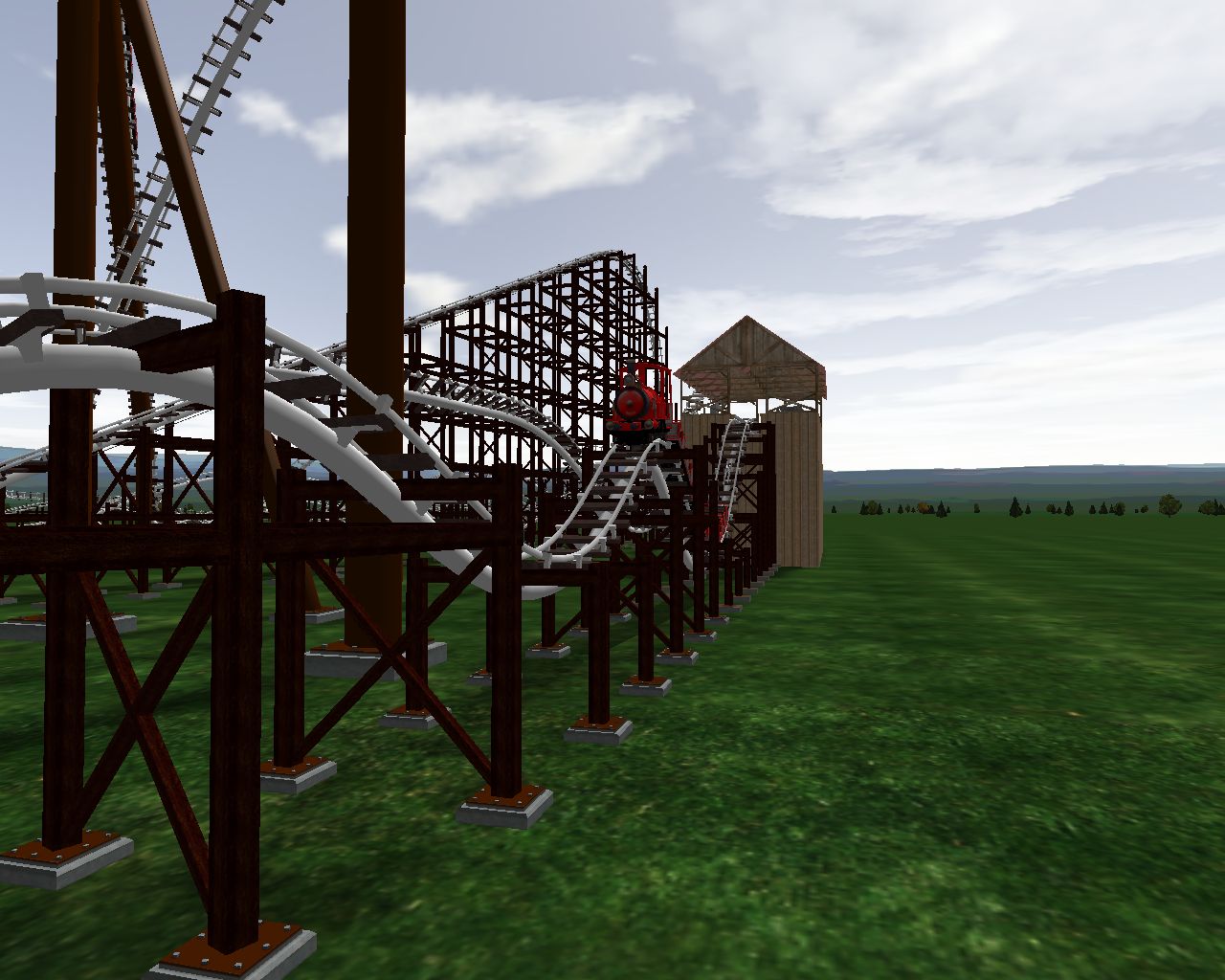 Every prelift needs airtime!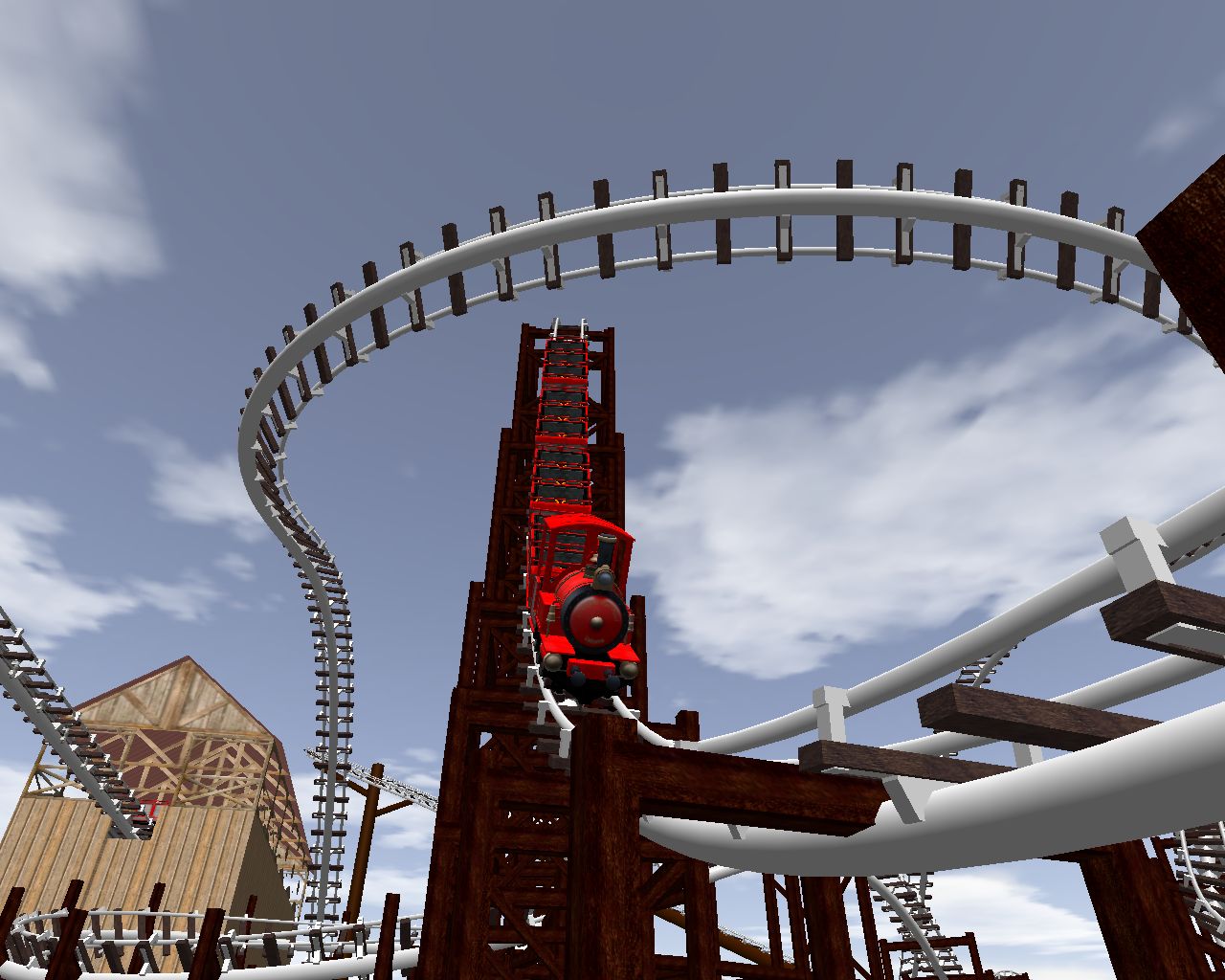 First drop goodness with some lats at the bottom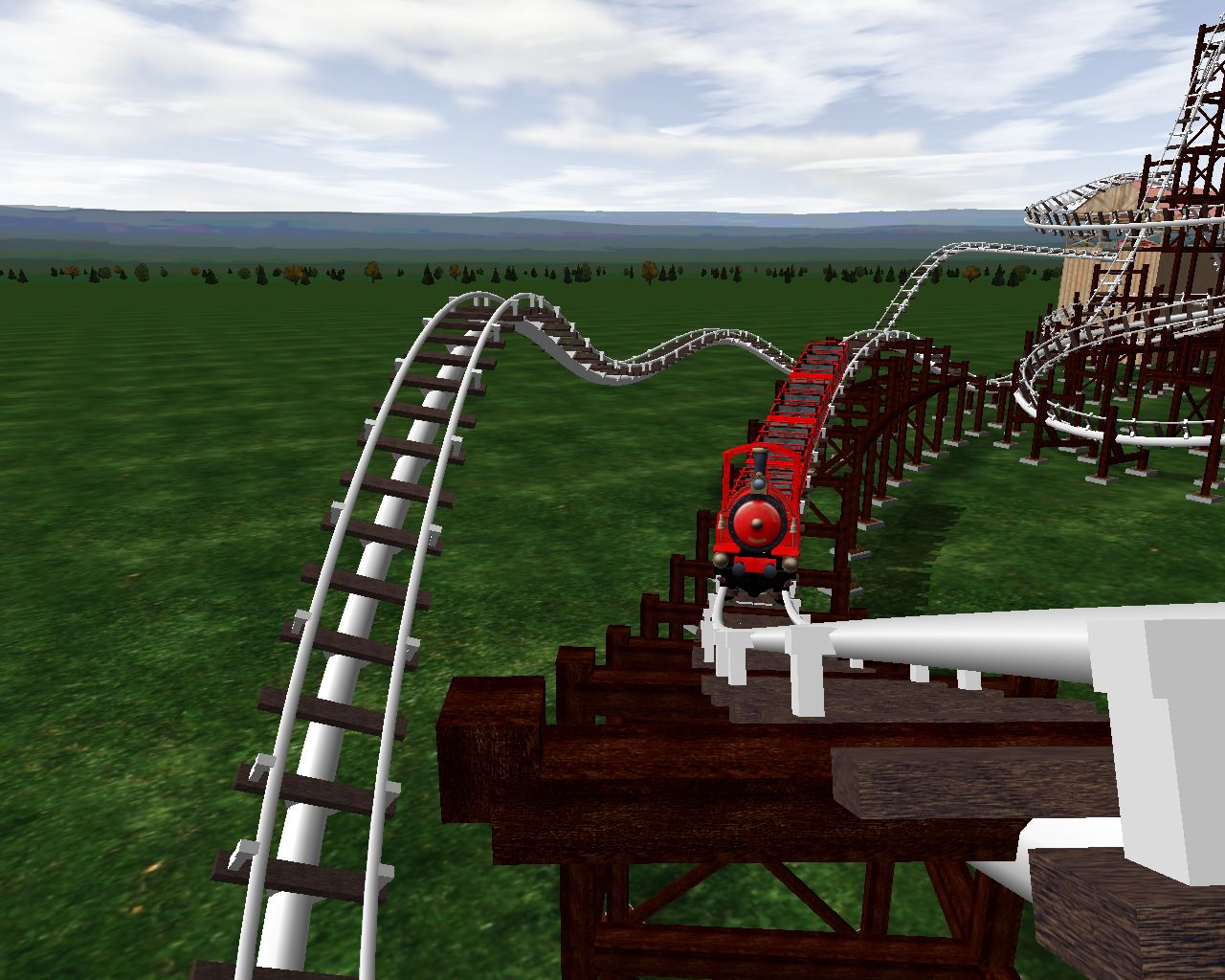 Airtime + Laterals = Awesome!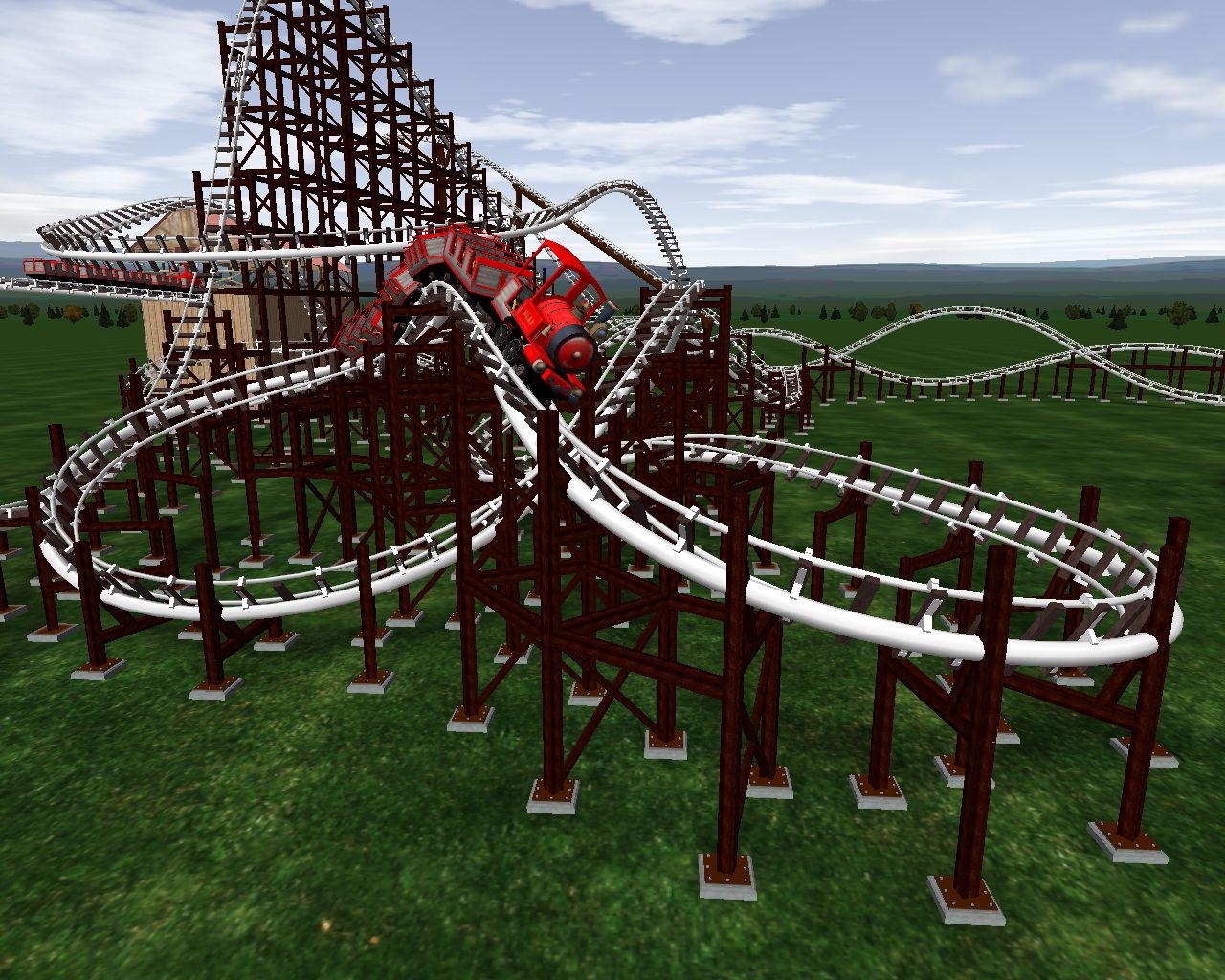 Nice compact twists with, of course, more airtime.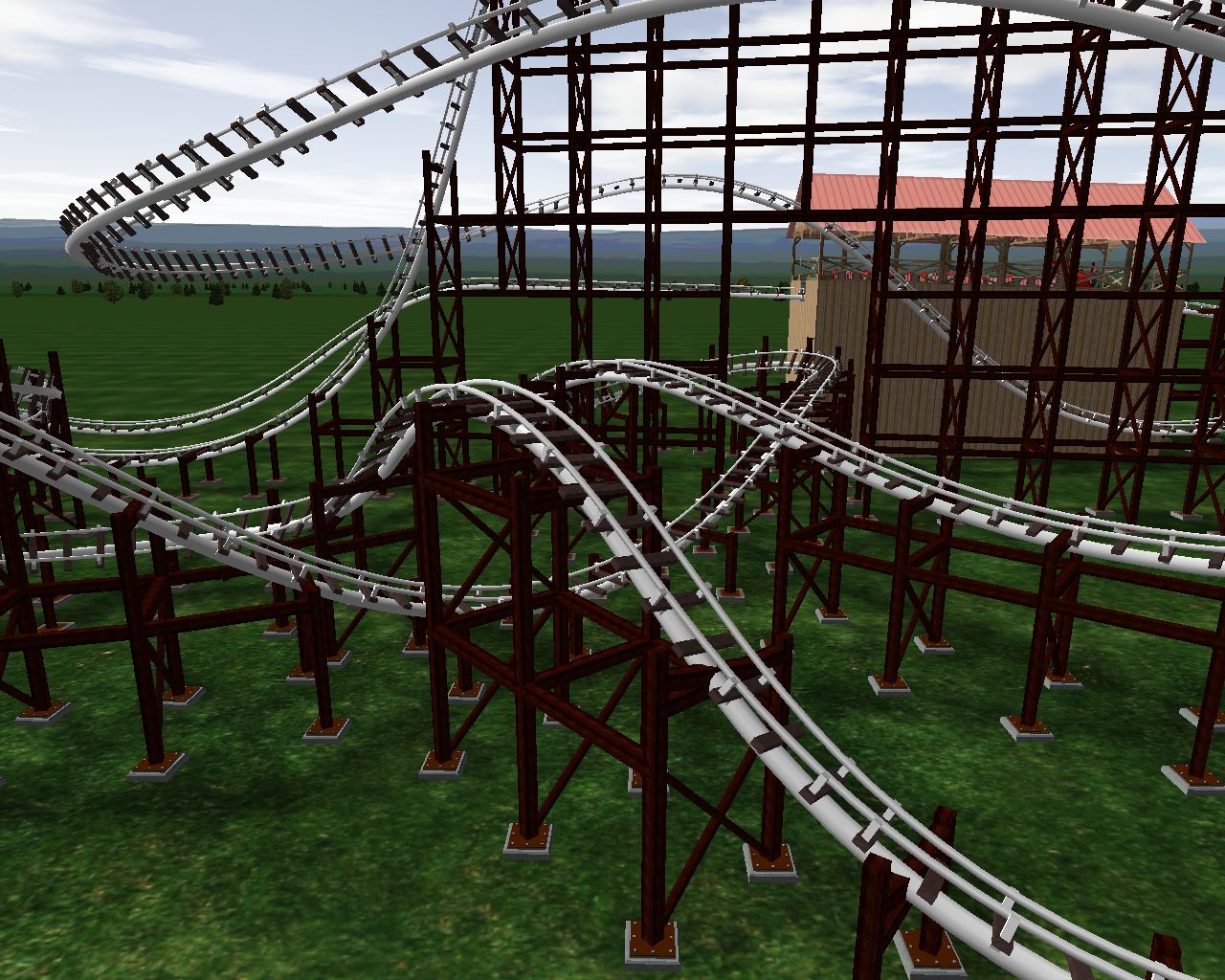 Twists, more twists, airtime, more airtime.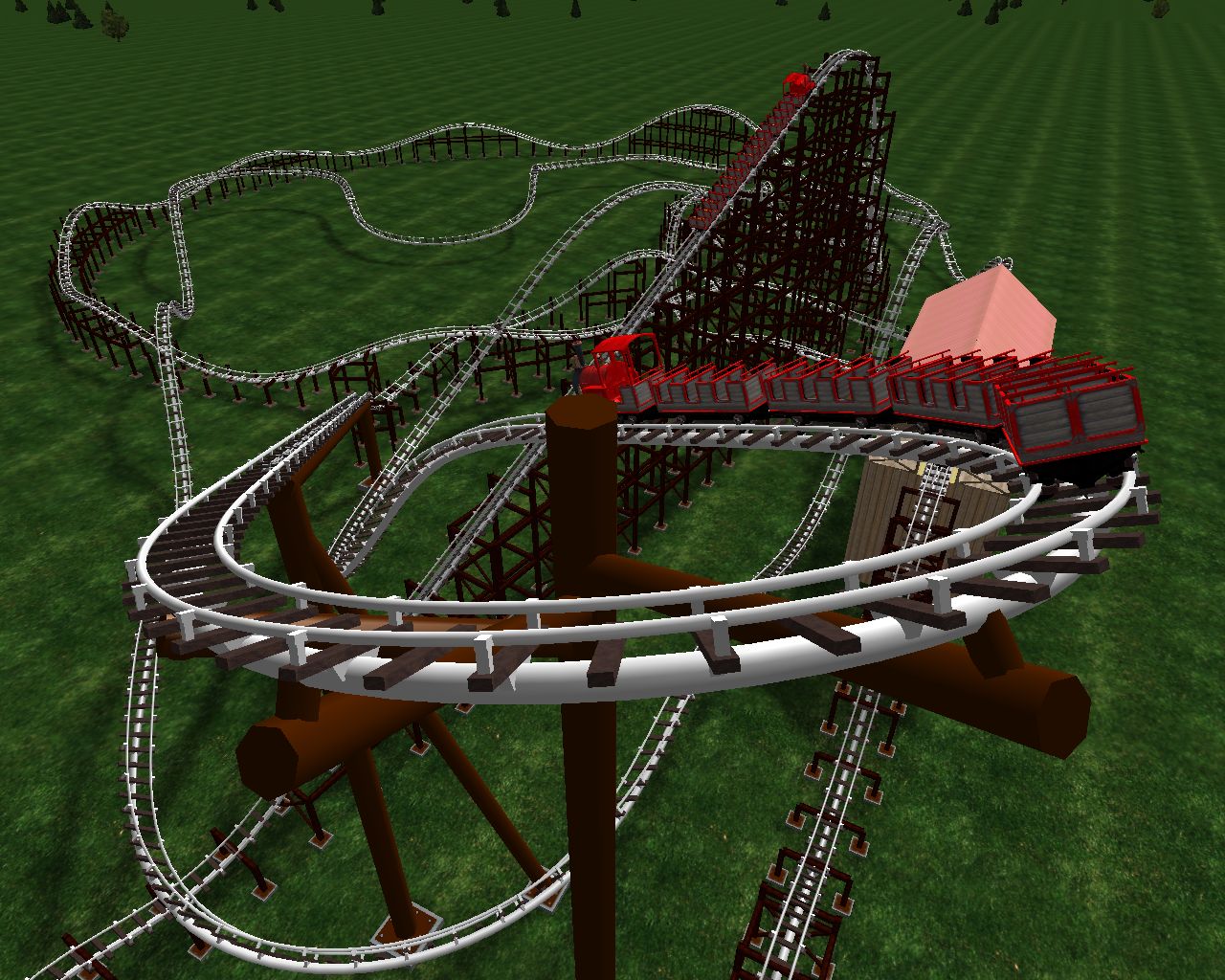 If this pic had been any more awesome it would have been of Chuck Norris.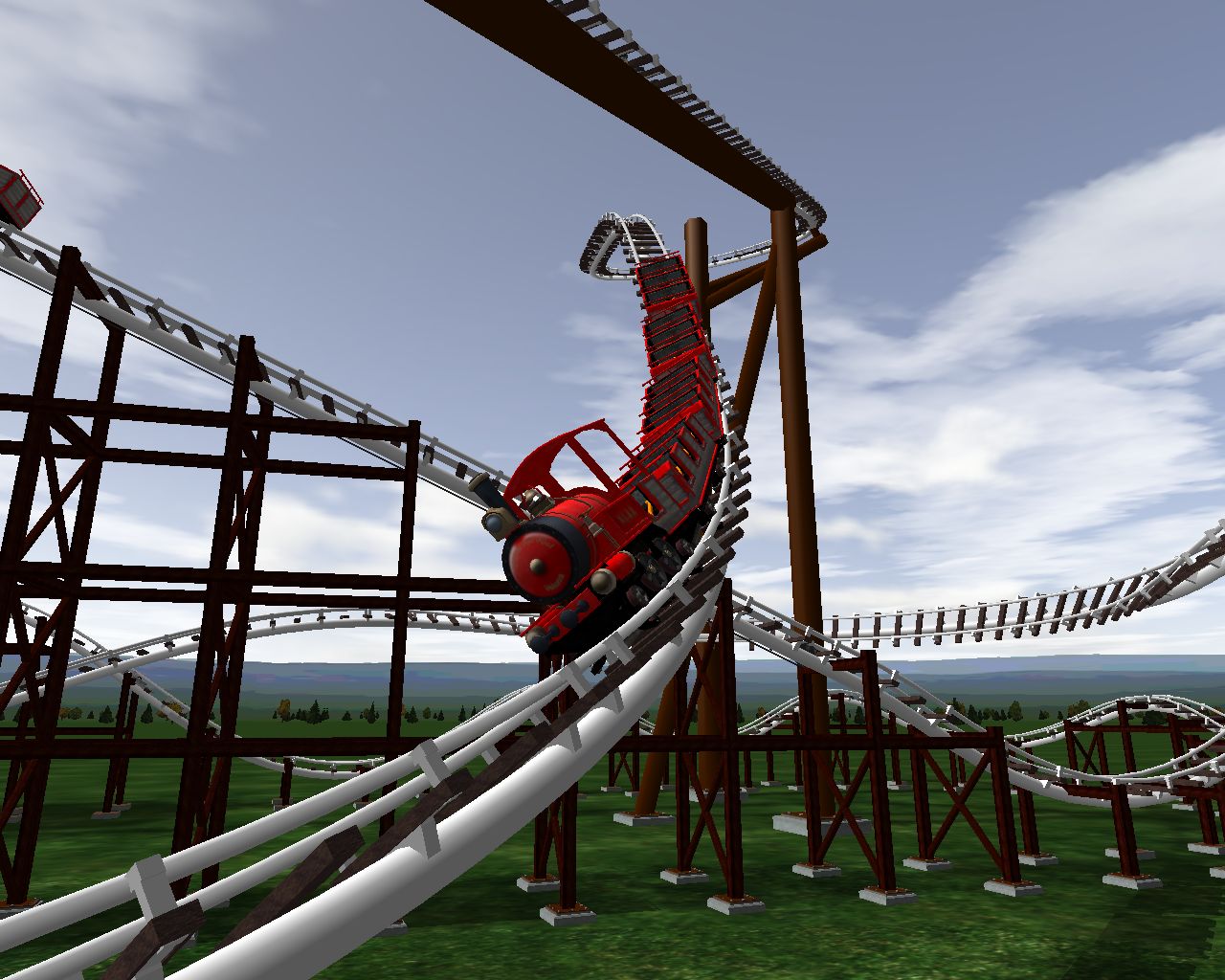 Another pic of the 2nd major drop.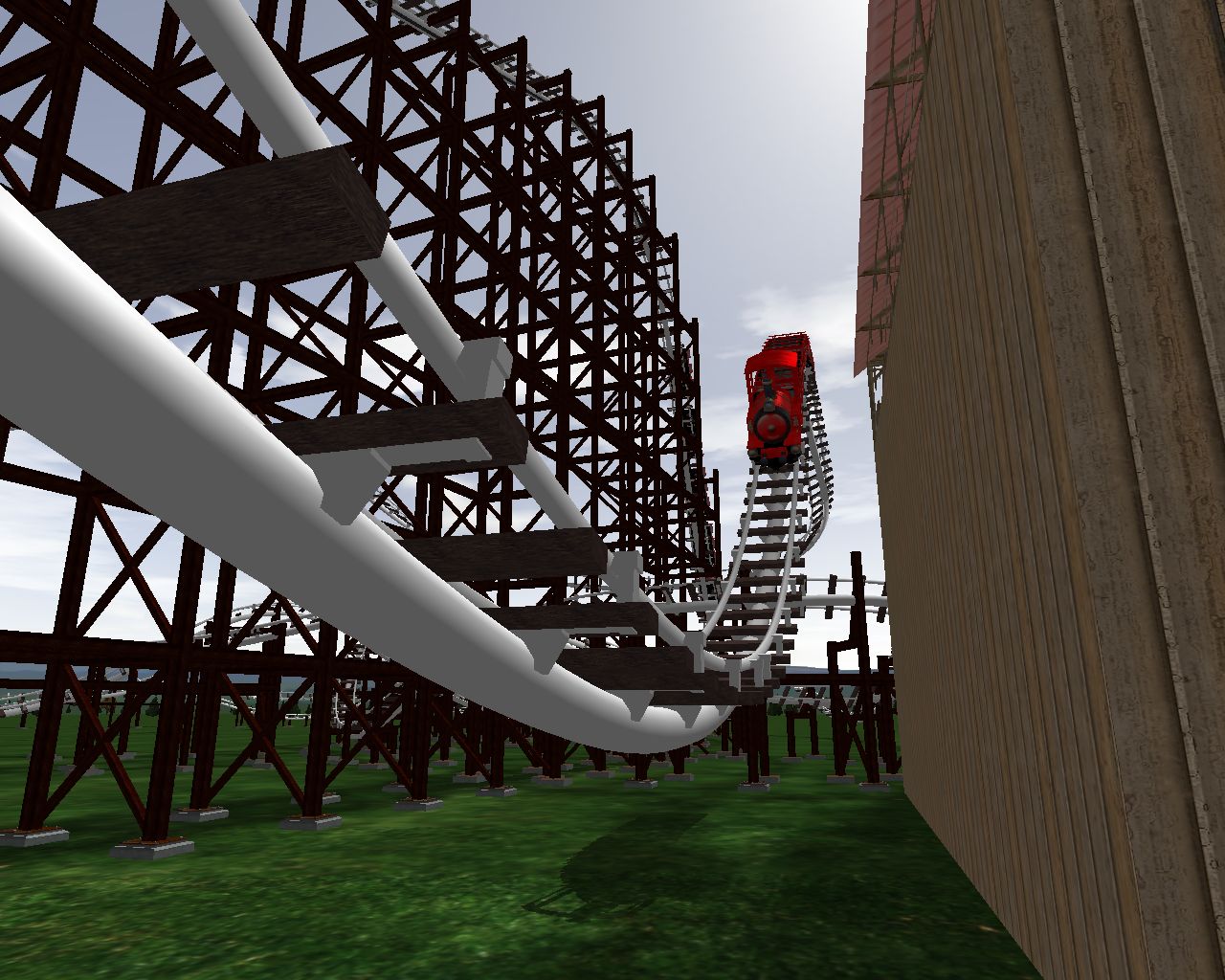 Who doesn't love a dive right next to the station?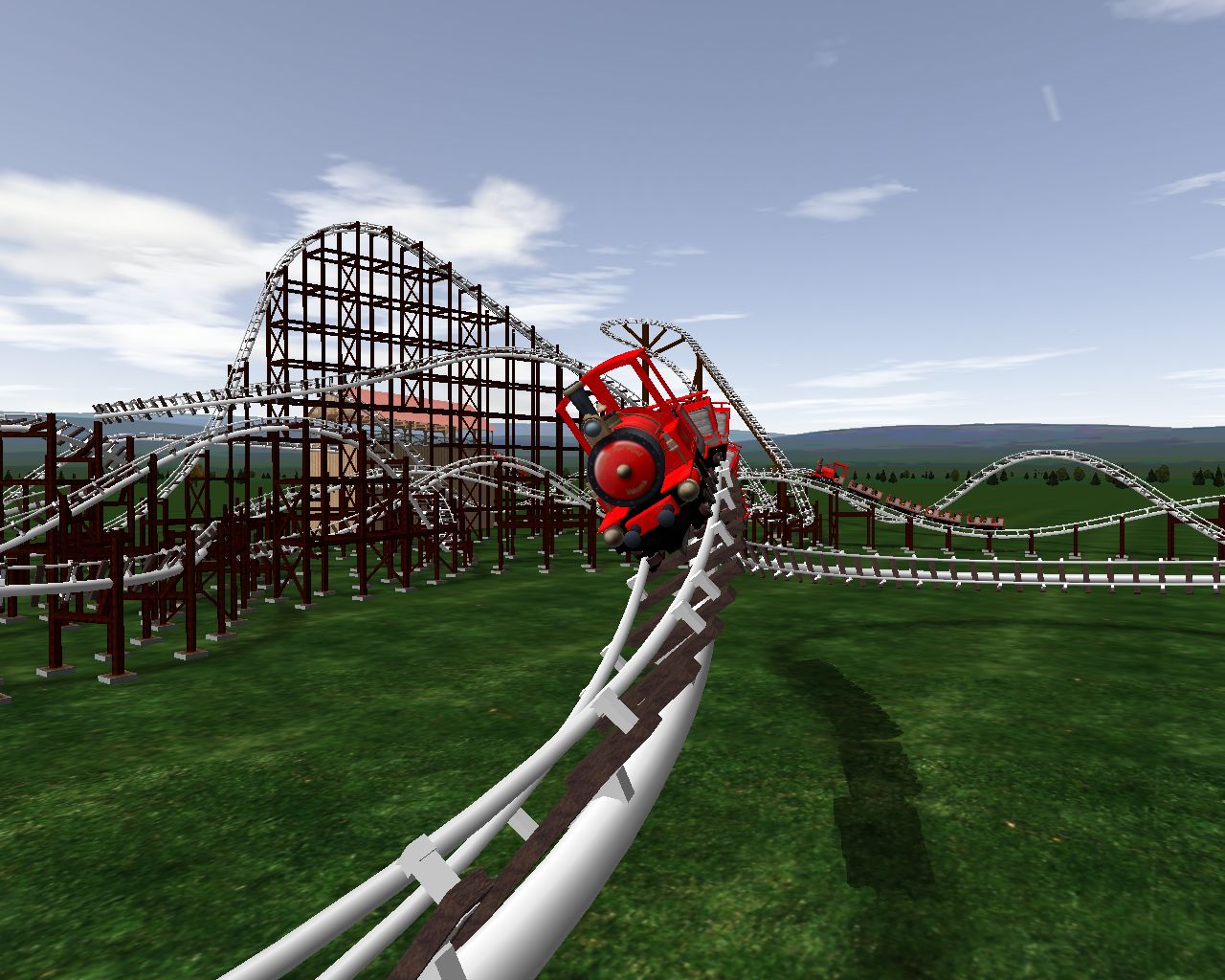 Yes, this ride is twisty.
Edit: ooh, forgot to mention, testers are always welcome!