Well it's been a very long time since I have last played rct2. However this weekend I was bored and decided to play it again. So I was going through some of my old files and saw the park I was working on when I lost intrest in the game. The park is called Blizzard Lake and is another 50x50 from me. It's about 75% done and I hope to have it ready by New Years if I have time. Here are some pics I have so far: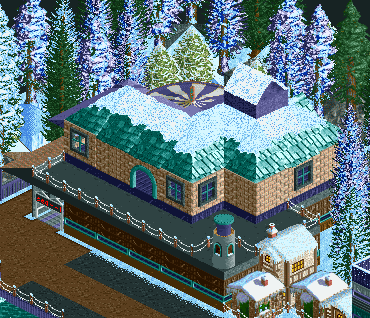 That is the Merry Go Round I have right now.
Here's a shot of the coaster I have. (Parts of that area are now themed)[:p]
I want to hear what some of you guys have to say! Hope you like it!