I've gotten far enough into my park project to warrant some screenshot teasers. Here goes:
Image Insert: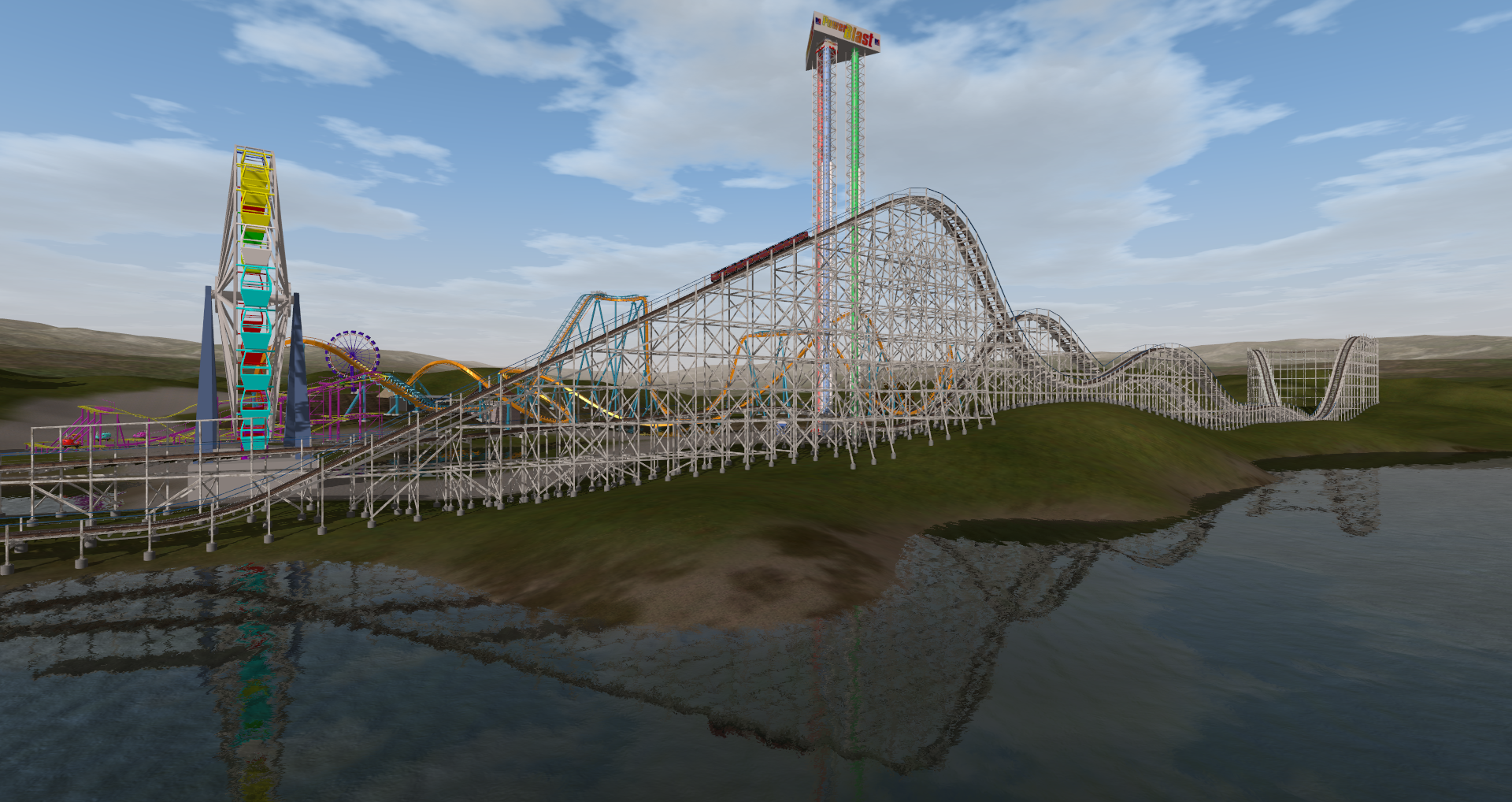 2103.22 KB
The park's oldest coaster is a John Allen-style out-and-back built on a small peninsula on the lake. I'm trying to keep framerates up throughout the park, so I kept it really short and low to the ground (where possible). Lots of support work left to go...
Image Insert: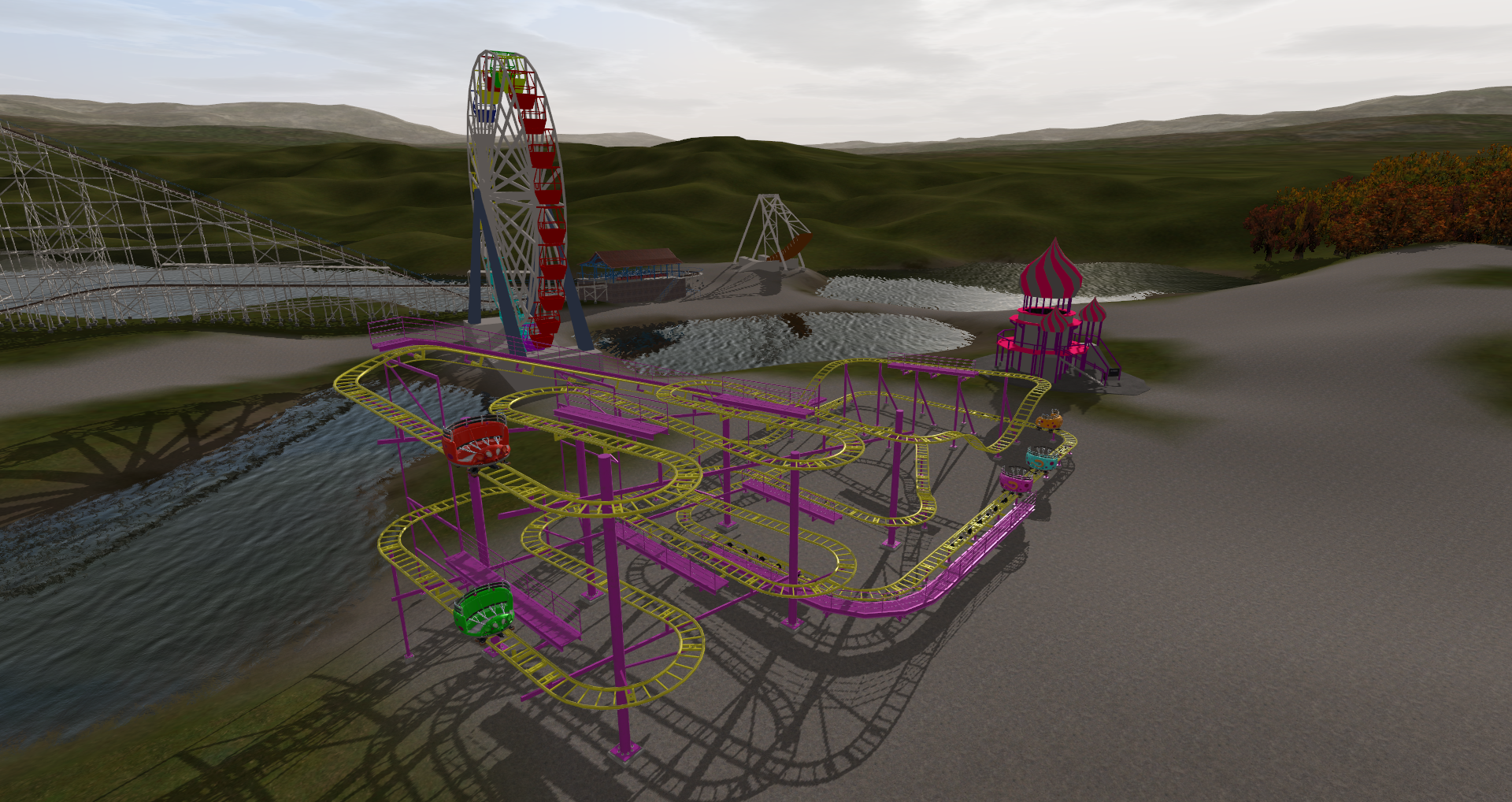 2606.48 KB
The really nice thing about making parks is it allows you to include rides you probably wouldn't upload by themselves. Meet the family coaster at Mason Lake: a Zamperla spinner (sans station, currently).
Image Insert: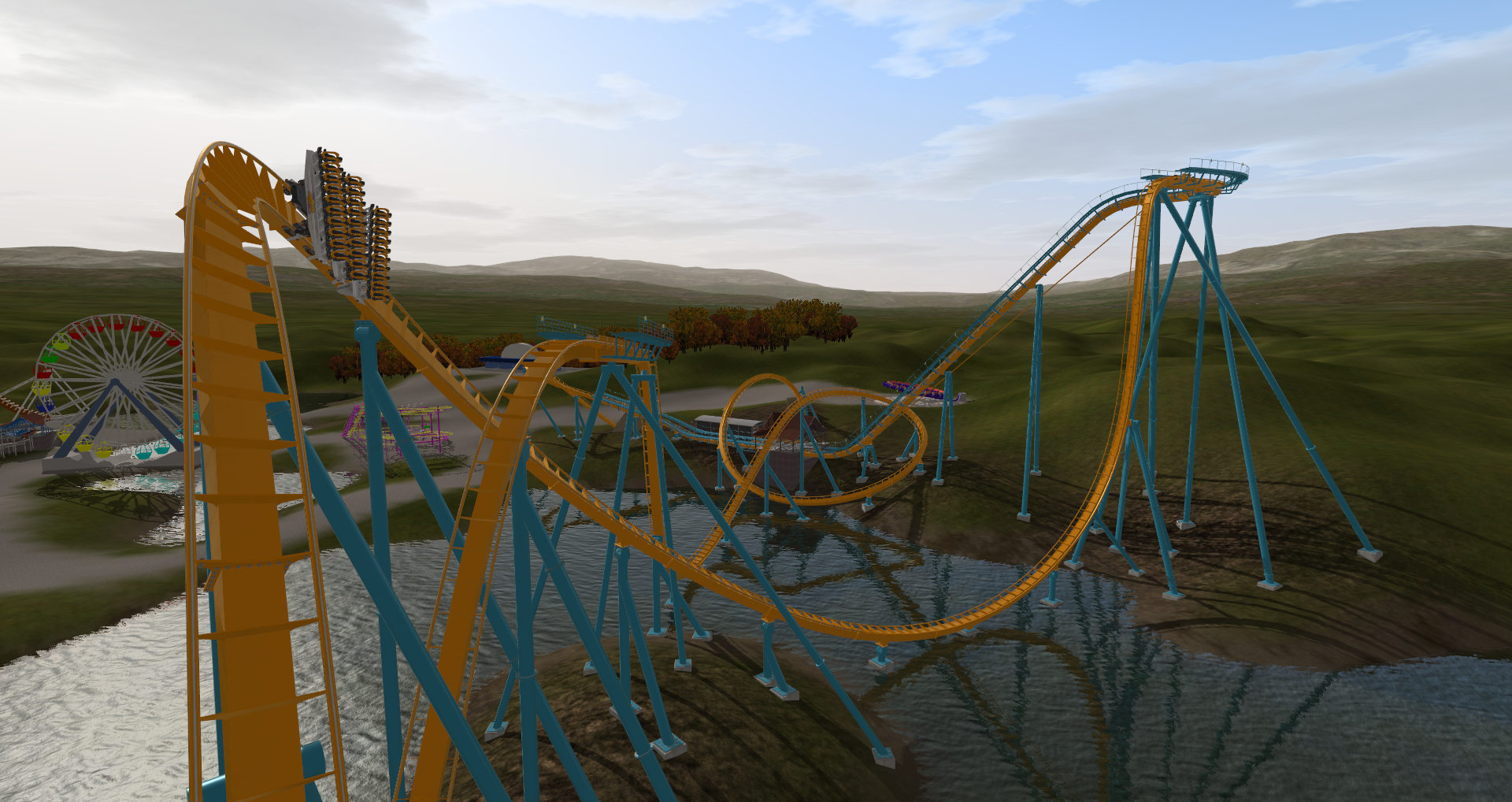 2173.6 KB
The park's most recent addition is a 175-ft-tall B&M dive machine that follows a unique out-and-back pattern onto an island in the lake. The detail on the dive machines in NL2 is really spectacular!
I've got a bit of a gap in the park's history and am thinking about adding a coaster built in the 1978-2002 window, preferably something steel and NOT overly expensive. Any ideas? Below is terrain the ride would occupy. I would do an Arrow suspended, but there are SO MANY of those being released right now...
Image Insert: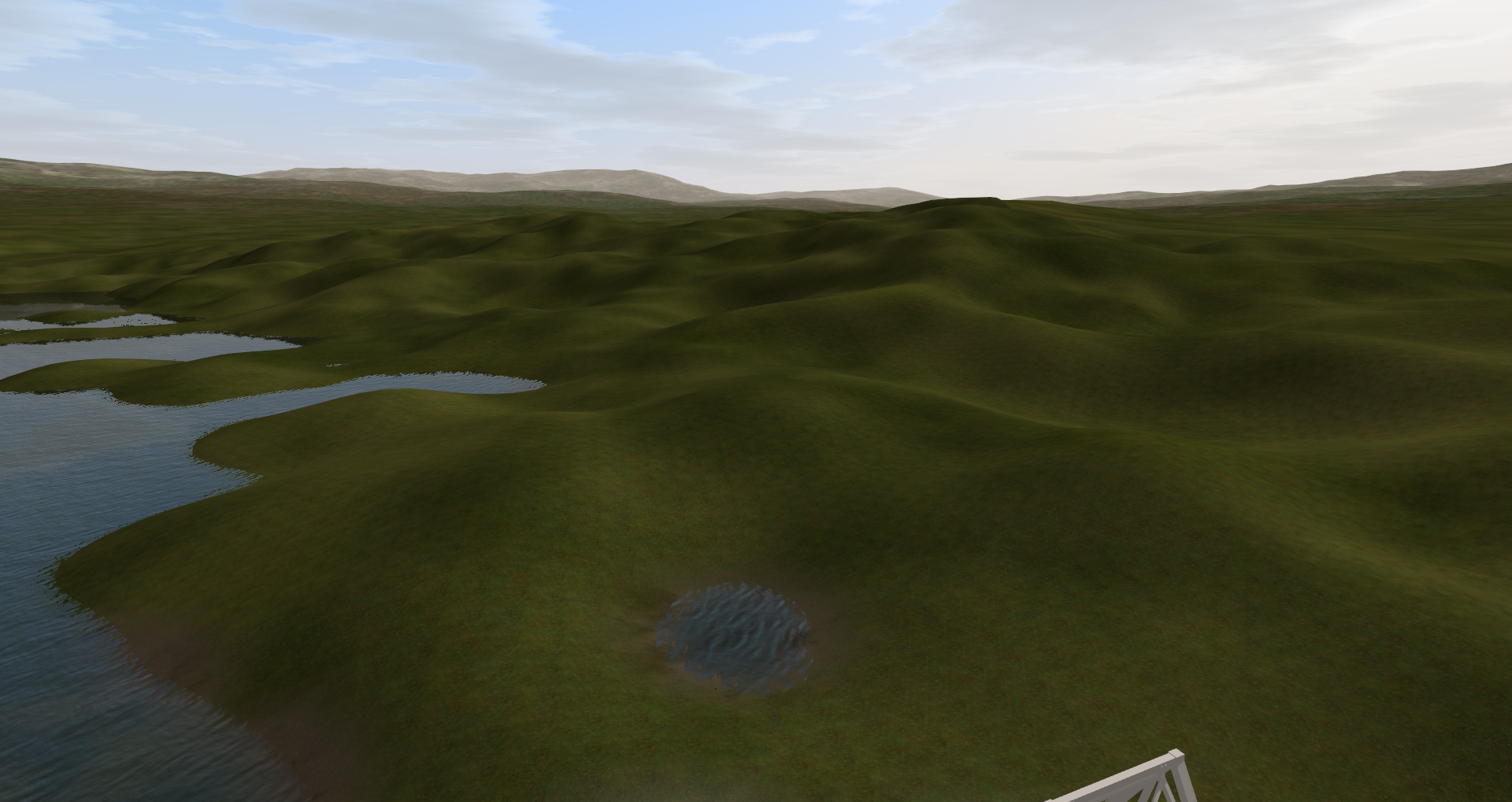 1694.44 KB