PIGEON FORGE, Tenn. ΓÇô Dollywood officials announced yesterday a $300 million, 10-year investment project to the Dollywood property here.
All specifics for the next 10 years havenΓÇÖt been ironed out as yet, but definites include a Gerstlauer dual launch roller coaster expected to open in 2014 and a 300-room hotel to open in the summer of 2015.
Dolly Parton said in an interview with Amusement Today after the official announcement that the resort hotel had been a dream of hers for a long time.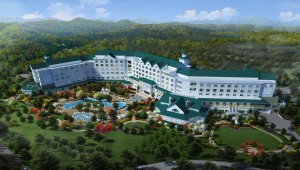 ΓÇ£I would go places and people would ask me ΓÇÿCan I stay at Dollywood?ΓÇÖΓÇ¥ Parton said, adding Pigeon Forge has plenty of great places to stay. ΓÇ£But, until now, it just wasnΓÇÖt the right time.ΓÇ¥
Now is the right time, she said. Ground has already been broken for the hotel being built on 100 acres adjacent to DollywoodΓÇÖs Splash Country and a short distance from the Dollywood theme park.
FireChaserExpress-Keyart-VertΓÇ£We are serious about this thing,ΓÇ¥ she said, with a laugh.
Dollywood President Craig Ross joined Parton for the interview. He said Dollywood has always been recognized as the friendliest park.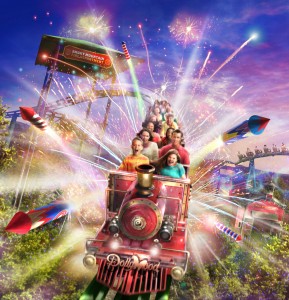 ΓÇ£That is unique to Dollywood,ΓÇ¥ Ross said. ΓÇ£Now, they can play with us and stay with us.ΓÇ¥
Ross added that visitors staying at the hotel will have free parking and free transportation to the amusement park.
ΓÇ£The property is within walking distance of Splash Country,ΓÇ¥ he said.
Named the FireChaser Express, the new family friendly roller coaster is expected to open in March of next year. The coaster launches twice, traveling forward and backward on a winding track, which will stretch over 2,000 feet.
Source:
http://www.amusementtoday.com/new-coaster-300-room-resort-just-part-of-dollywoods-10-year-300-million-investment-project/