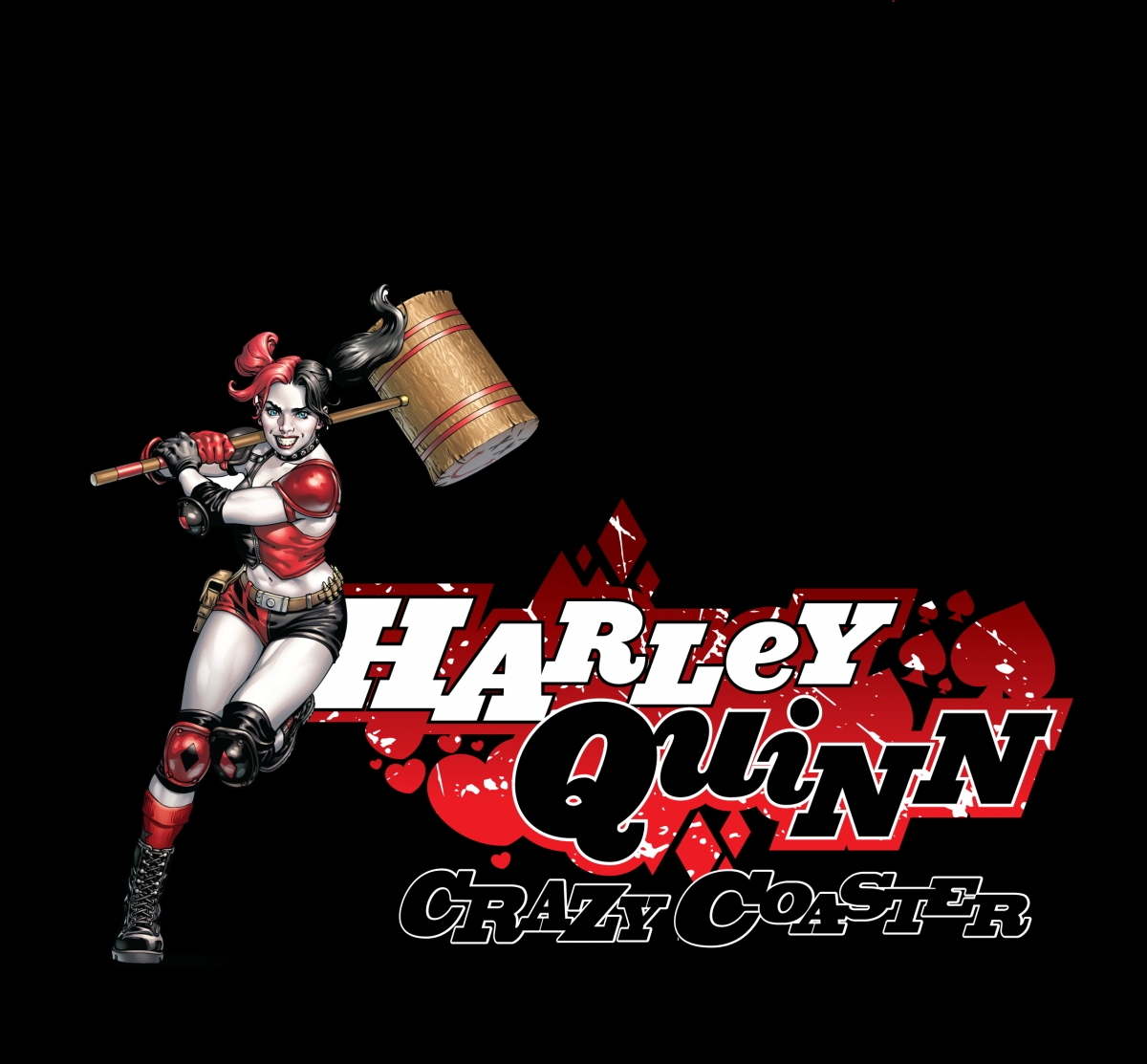 HARLEY QUINN??? Crazy Coaster to Debut at Six Flags Discovery Kingdom
World???s First Dual Looping Coaster Coming in 2018
Six Flags Discovery Kingdom, the Thrill Capital of Northern California, in partnership with Warner Bros. Consumer Products on behalf of DC Entertainment, today announced its newest thrill machine???HARLEY QUINN Crazy Coaster, set to open in spring 2018. This world???s first of its kind inverted looping coaster features continuous inversions along a vertically stacked figure eight track. The ride features multiple head-to-head high flybys at combined speeds of 70 miles per hour for the ultimate dueling adventure ride.

???Six Flags is the leader in thrills and opens new rides and attractions every year, at every park. Six Flags Discovery Kingdom will debut a world???s first of its kind coaster and it will be our first to be themed after the one of the world???s most iconic female super villains, HARLEY QUINN from the infamous Suicide Squad villains,??? said Park President Don McCoy. ???Located next to THE JOKER???our popular hybrid coaster, the over-the-top personality of HARLEY QUINN will be the perfect addition as the world???s most iconic Super Heroes and Super Villains battle it out for dominance.???

HARLEY QUINN Crazy Coaster takes thrills to a whole new level, as two trains race forward and backwards then charge each other head-to-head to create a dueling riding experience that only Six Flags could deliver. The dueling trains with 32 riders seated face-to-face, race repeatedly around a 360-foot circuit of lemniscate (figure eight) track.

HARLEY QUINN Crazy Coaster highlights include:

Riders experience up to 12 head over heels inversions;
After the two trains travel back and forth, the ride does three forward rotations and another three in the opposite direction;
A tantalizing ???High Five??? moment ??? when the two high speed trains pass each other at a combined speed of 70 miles per hour giving the illusion that riders can actually reach out and ???high five??? the other riders as they careen by.
HARLEY QUINN Crazy Coaster will be located across from THE JOKER and adjacent to SUPERMAN Ultimate Flight.

Six Flags Discovery Kingdom is also announcing the start of 2018 Season Pass sales with its Fourth Annual Flash Sale through Labor Day weekend that features the lowest prices of the year???savings of up to 75% off on a 2018 Pass!

August 31 through September 4, guests will receive a free upgrade to a Gold Combo Season Pass with every Pass purchased. Gold Combo Season Passes include admission to Six Flags Discovery Kingdom, Waterworld Concord and any other Six Flags theme park plus free parking at both parks (certain conditions apply) and special admission offers for friends.

2018 Season Passes provide unlimited visits any operating day for the rest of 2017 (including park admission to Fright Fest and Holiday in the Park), and all of 2018. Pass holders may also purchase a Premium Season Dining Pass which includes a lunch, dinner and snack during every park visit plus they will receive a 2018 All Season Drink Bottle for unlimited drink refills. Premium Season Dining passes may be used at any Six Flags theme park.