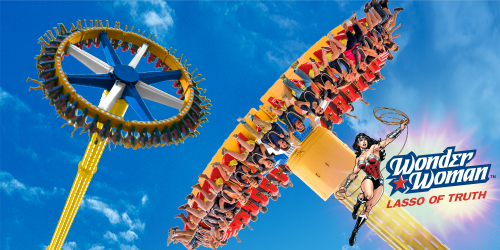 World's Tallest Pendulum Ride
Standing 17 stories tall, WONDER WOMAN Lasso of Truth will be the tallest pendulum ride in the world.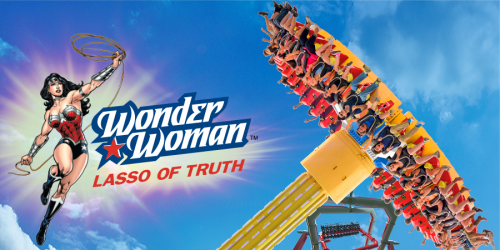 Speeds up to 75 mph
Feel the rush as WONDER WOMAN Lasso of Truth rockets you back and forth on a rotating pendulum at 75 mph.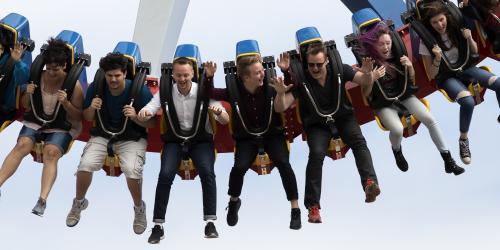 Floorless Seats
Floorless seats leave your feet dangling as your whirl through the air.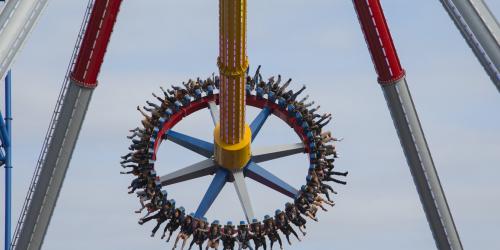 40 Riders
40 riders propelled in counterclockwise circles.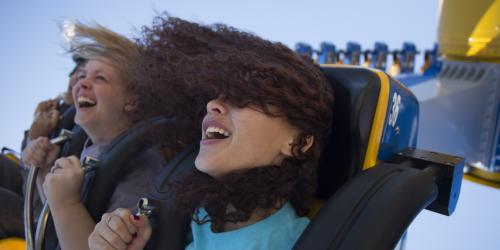 Feelings of Weightlessness
Experience a feeling of weightlessness at 172 feet in the air.
Source:
https://www.sixflags.com/greatadventure ... newfor2019