Sub-Zero Download link:
http://www.coastercrazy.com/track_exchange/detail/18351
Image Insert: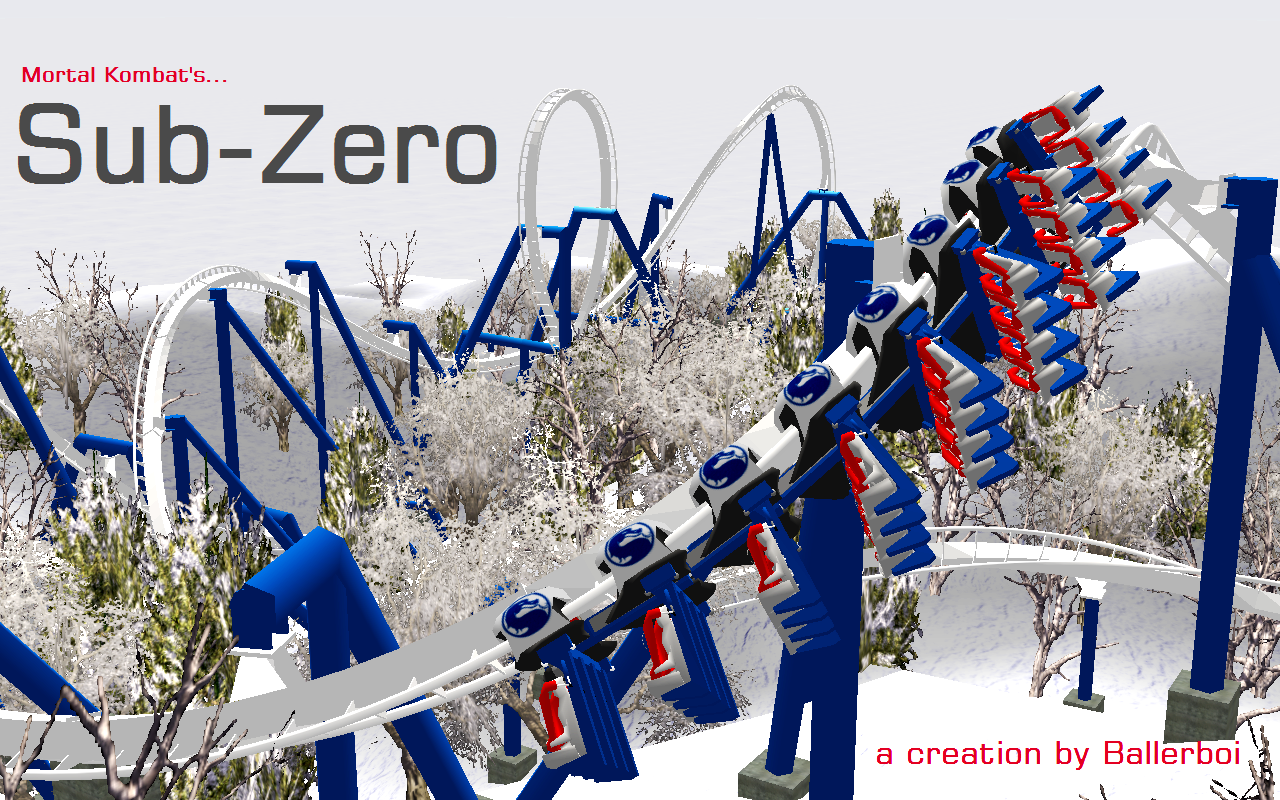 5 years ago today, marks the day of my first upload here at coastercrazy.com, what better why of celebrating than with a new ride. Based off of Mortal Kombat's Sub-Zero character. Inspired by the many great B&M inverted roller coasters. I wanted to create a terrain coaster like Nemesis, but a big coaster like Montu or raptor.
Facts
Height: 137ft
1st drop: 52ft
Top Speed: 57mph
length: 3750ft
Inversions: 6
features: 2 overbank turns, and 2 dark tunnels.
g-forces: +4.0 and -0.8
trains: 3 trains, 8 cars per train.