VIRTUAL REALITY-RIDE
First time in Denmark!

Imagine being strapped into a wild roller coaster at 80 km per hour, exposed to 4G, passing through three loops and experiencing a physical drop of 20 meters. The experience will soon become even wilder with a virtual reality tour of fire-breathing dragons, demons and exploding fireworks taken from ancient Chinese mythology.

The journey into virtual reality starts as soon as you put on your headset. Enjoy the ride, because now there is no turning back!

Please note:
A virtual reality-ride in the Demon is optional and will cost 25 DKK in addition to the normal ticket price.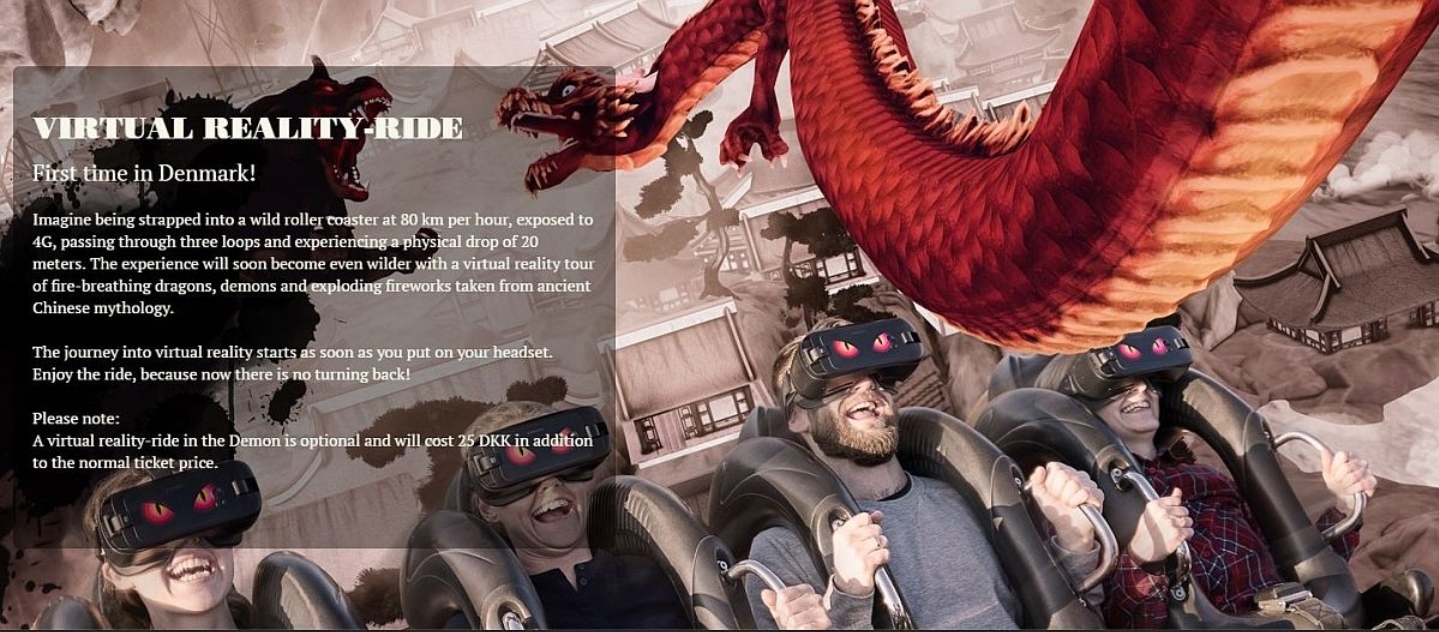 Source
POV of Dæmonen: