http://www.coastercrazy.com/exchange/detail.php?track_id=21301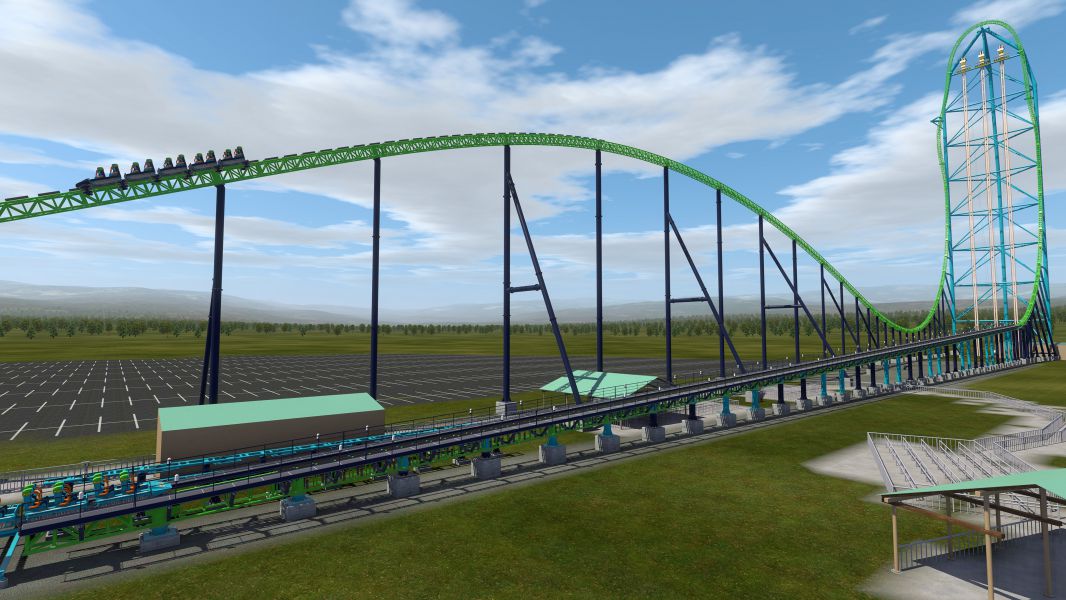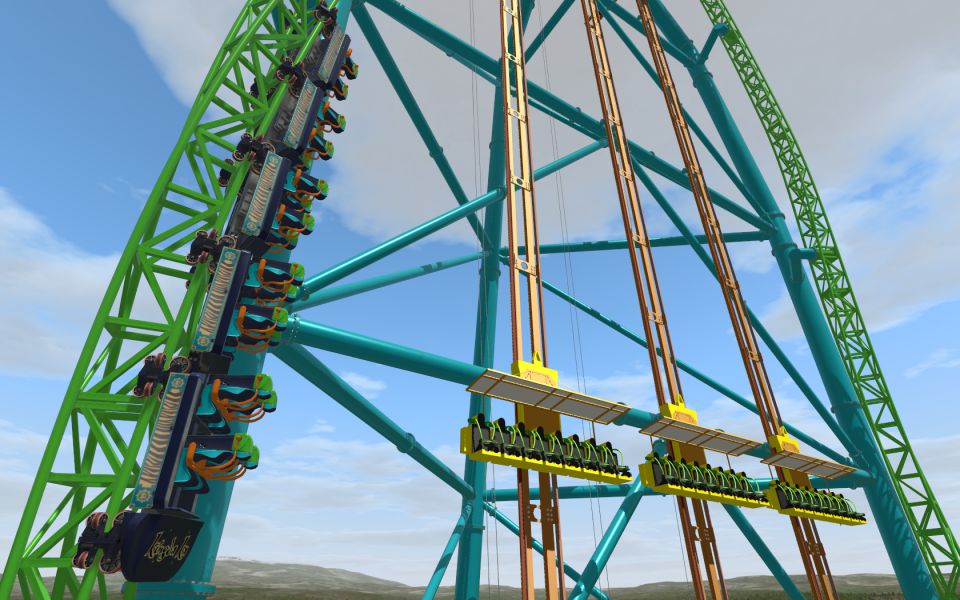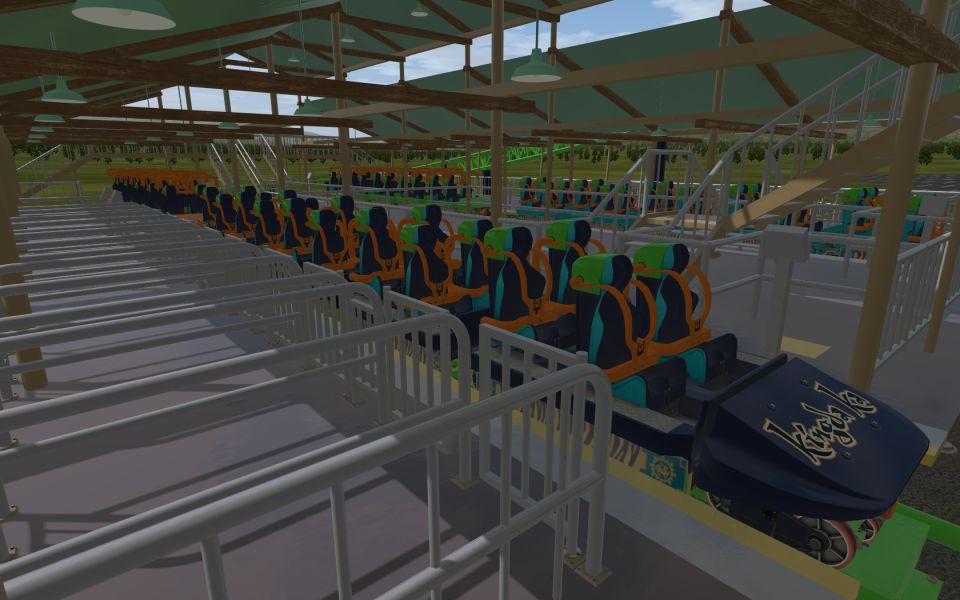 My recreation of Kingda Ka at Six Flags Great Adventure, the first coaster I've made in NL2 and one I've been working on for a long time. The coaster, station, and queue are all finally finished and ready to go up here.
The coaster is not intended to be an exact recreation, but rather to fix some problems of the real coaster while otherwise being as accurate as possible. Therefore, it lacks trim brakes on top of the tower (these ruin the airtime you'd otherwise get in the back seats), lacks the straight sections before and after the turnaround at the end of the ride to bring the trains back into the station faster and shorten the launch interval, and most noticeably it has a completely new dispatch pattern, a new station layout to accommodate it, and a fifth train.
All four stations are used to the fullest. The front stations are loading stations, while the rear stations are now dedicated unloading stations. Trains load at the front, dispatch one at a time from alternating sides, and return to the unloading station on the opposite side. Five train operation keeps the stations full and maximizes load and unload time while still keeping the launch interval to the minimum. The fifth train is based on the yellow train seen in the coaster's announcement video.
It includes Zumanjaro by Projektion and car textures by TallonD83. It does not include the new supports added with Zumanjaro, since they do not appear on Google Earth yet it's difficult to do them accurately.
The station music is Played-A-Live by Safri Duo, Eye of the Tiger by DJ Quicksilver, and Samb-Adagio by Safri Duo. All of these are heard at the actual coaster.
Its top speed is only 116.5 MPH rather than the correct 128 MPH as it needs to go over the tophat at the correct speed. With a 128 MPH launch, it goes over the tophat at 53 MPH!
Length: 3421 ft
Height: 456 ft
Speed: 116.5 MPH