An existing caravan & camping site in Wales has plans to build an amusement park for 2018.
Gateway Resort are gearing up to submit a planning application early next year that would see a 20 acre site developed just off the A484.

[...]

The plan is for 26 rides across the site, which will become the Gateway Resort from Easter.

One of them will traverse the lake within the site and will be licensed as the only one of its kind in Britain.
Vekoma Ride Manufacturing, one of the largest roller coaster builders in the world, have been lined up to design and install the ride.

Mr Strelley says some of the planning applications will be for full permission and some for outline as the site is developed.

The exact theme for the park is still being decided upon.

[...]

"There will be a large indoor barn full of rides and a 4D virtual reality simulator, of which there is only one other in the world, in Canada.
Concept art: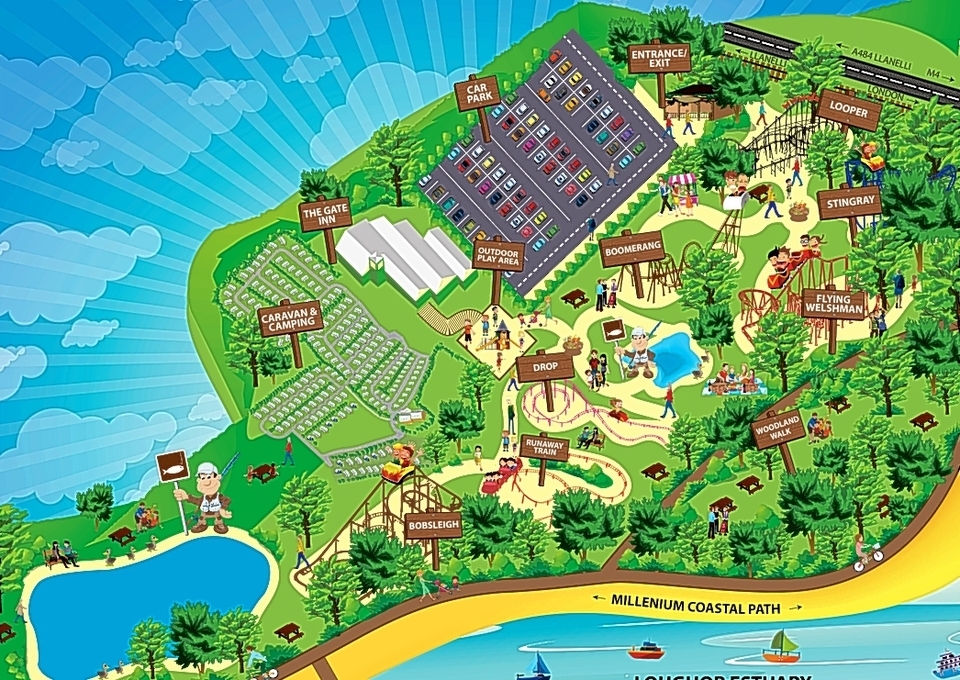 Planned Coasters:
Vekoma Flying Dutchman (New model)
Vekoma Stingray (Same model as the one in China)
Vekoma SLC
Vekoma Boomerang
Gerstlauer Bobsled Coaster 380
Gerstlauer Junior Coaster 210
Gerstlauer Family Coaster 200
Flying Dutchman model:
Looks like a pretty good variety of coasters, though it seems strange that they have both a Flying Dutchman and a Stingray.