So now we know where Green Lantern from Six Flags Magic Mountain is going to end up at:

Canada???s First Ever Free-Fly Roller Coaster to Open at La Ronde in 2020
On this new adventure, you'll sit in winged vehicles that extend outside the confines of the track. After an elevator-type lift straight up 107 feet, you'll set off on a tumbling journey complete with unexpected drops, vertical free-falls, and gravity-defying 360-degree somersaults. The free-spinning seats will twist and flip head-over-heels on their own, creating a different ride experience every time.
Features
Vip??re is a vertical spinning coaster that climbs a 107-ft. hill before twisting its way through free falls and 360-degree head-over-heels flips.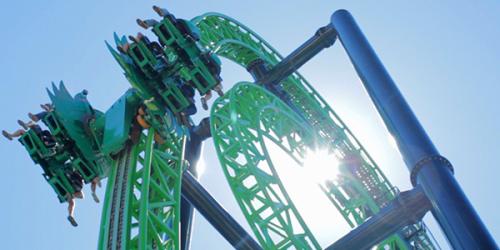 A first-of-its-kind roller coaster
Four winged vehicles that extend outside of the track; each vehicle seats 8 riders sitting four abreast and back-to-back.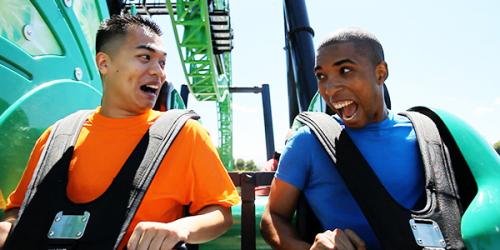 Vertical free-falls
Vertical free-falls and gravity-defying somersaults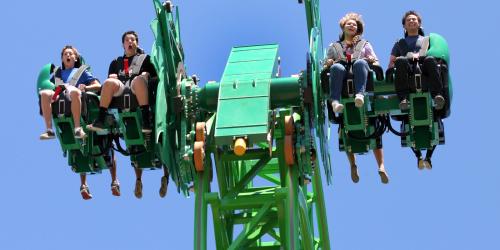 Each ride is unique
Each vehicle free spins on its own, giving riders a different ride experience each time.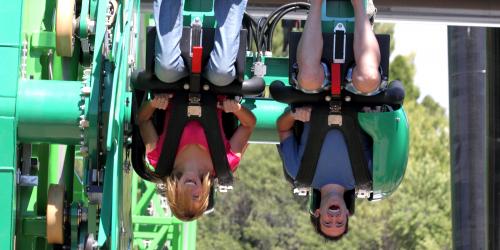 360-degree head-over-heel spins
Multiple free falls and 360-degree head-over-heel spins providing guests the feeling of weightlessness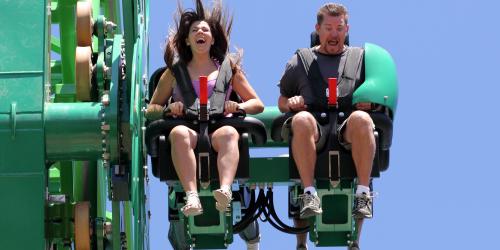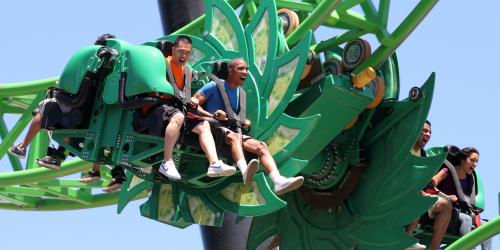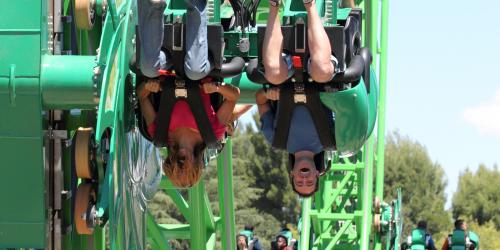 Source:
https://www.sixflags.com/larondeen/newfor2020