I did a competition set at southend last year, and it went fairly well (in my opinion), so I decided to revive the contest a little bit. This time, the template is completely fictional, and will allow for some more interesting restrictions to be implemented
Competition: To build a coaster in the given template that interacts with the blue vekoma "Wave Rider" with some restrictions put in place by the park owners.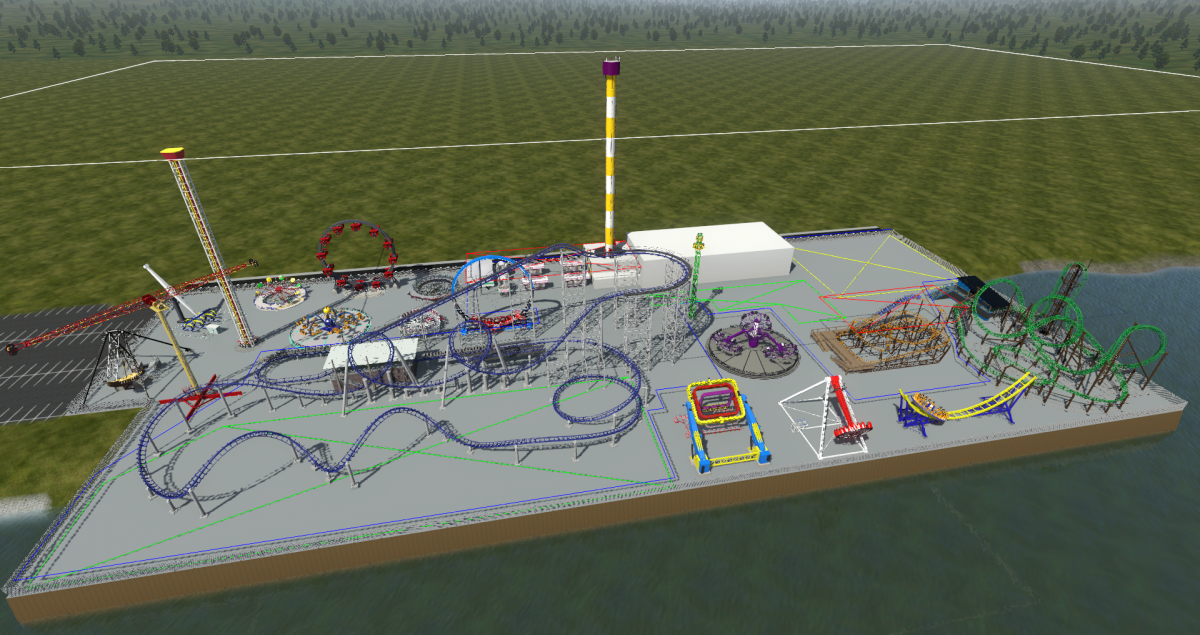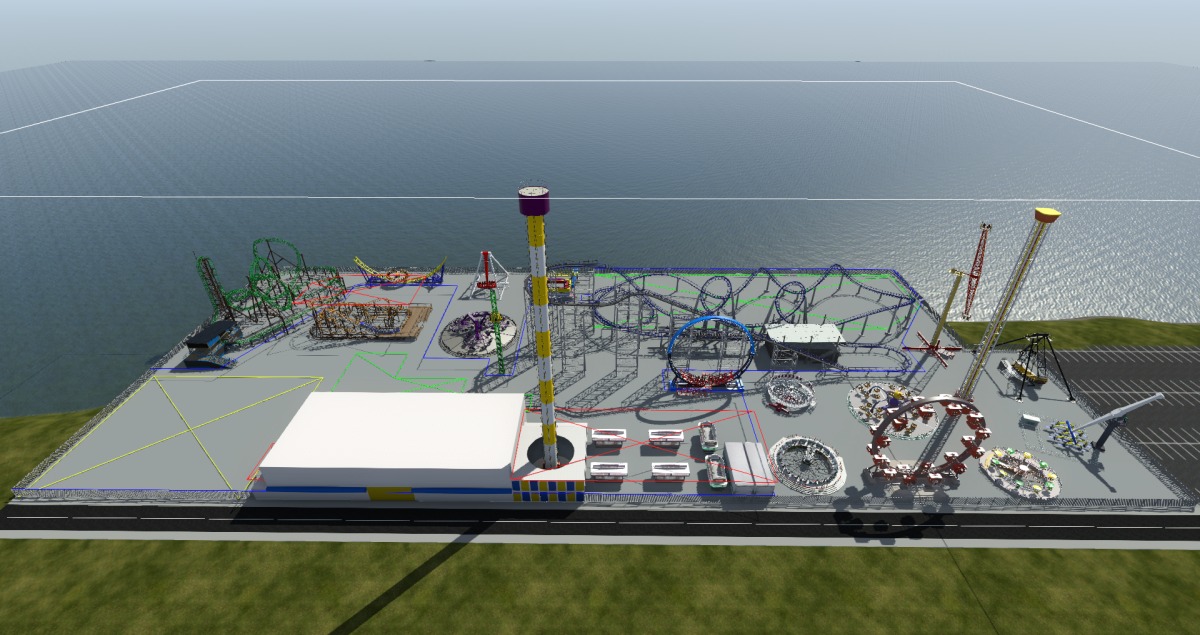 Rules: The Coaster must be built within the blue outline, and not go below it (See Example 1) unless its in either the Yellow Starting area or Green Areas. Some areas of the park have different minimum height areas, and have been outlined by the red outlines (See Example 2). More specific details are listed in the wireframe track descriptions
WOODEN COASTER SUPPORTS ARE FORBIDDEN
Example 1:

Example 2: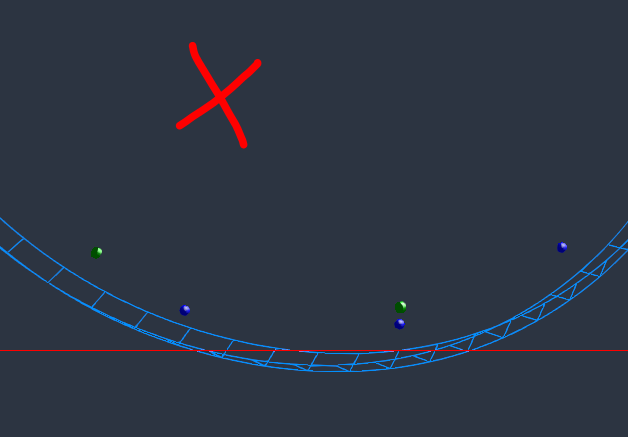 Example Coaster:
The contest will last 2 (ish) weeks from the 13th to the 29th of January
The template will be downloadable this Friday!