I quite new around here, but this my first park i showcasing here (I have made a few parks on this game before, but never have i shown one off before). But, anyways, this is Whiteland. A Disney style park inspired by many of the Disneyland parks around the world as well as other parks such as Phantasialand, Toverland, Efteling and many more.
For these first couple of images, i am mostly showing off the entrance area and hotel complex: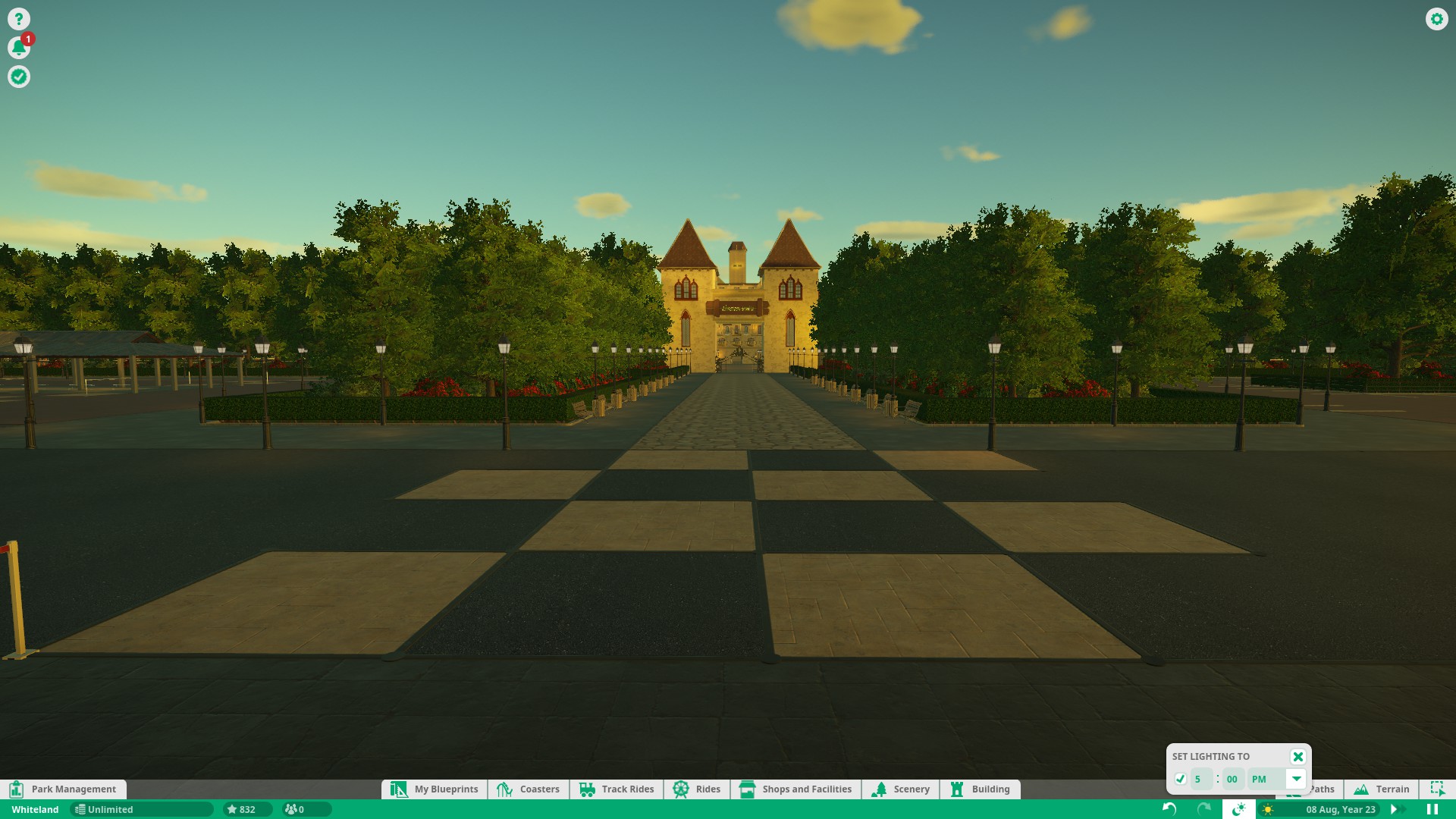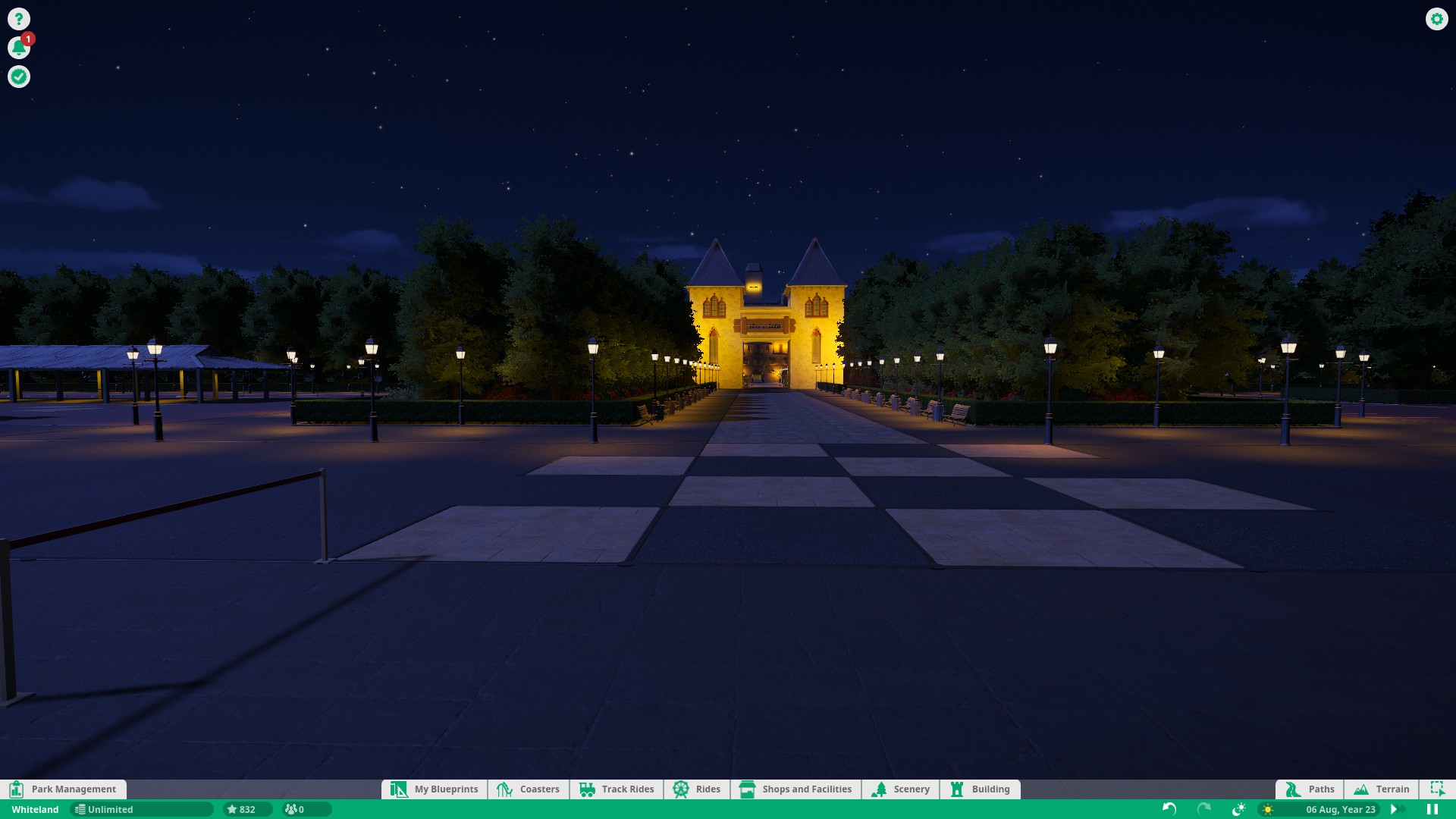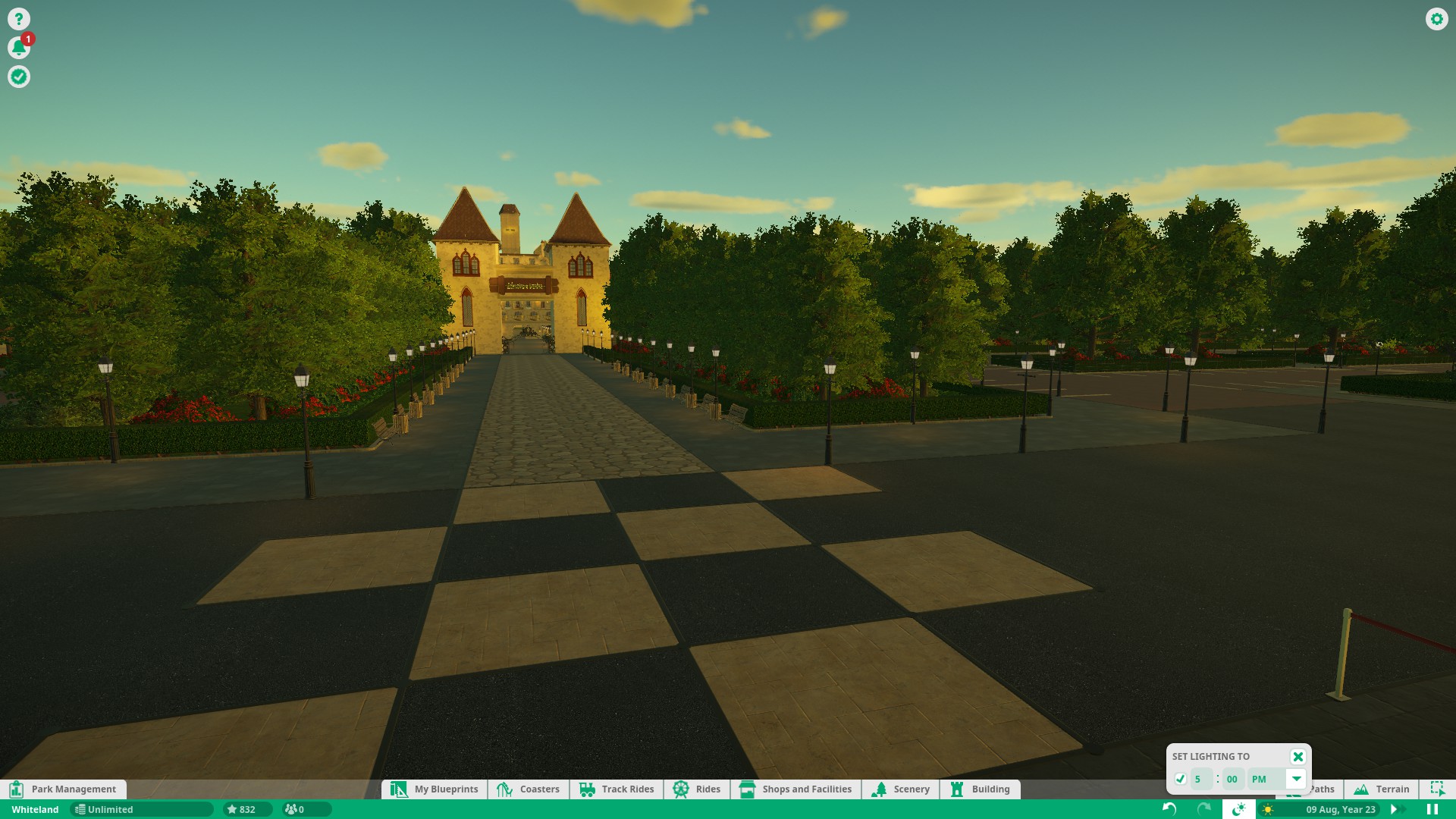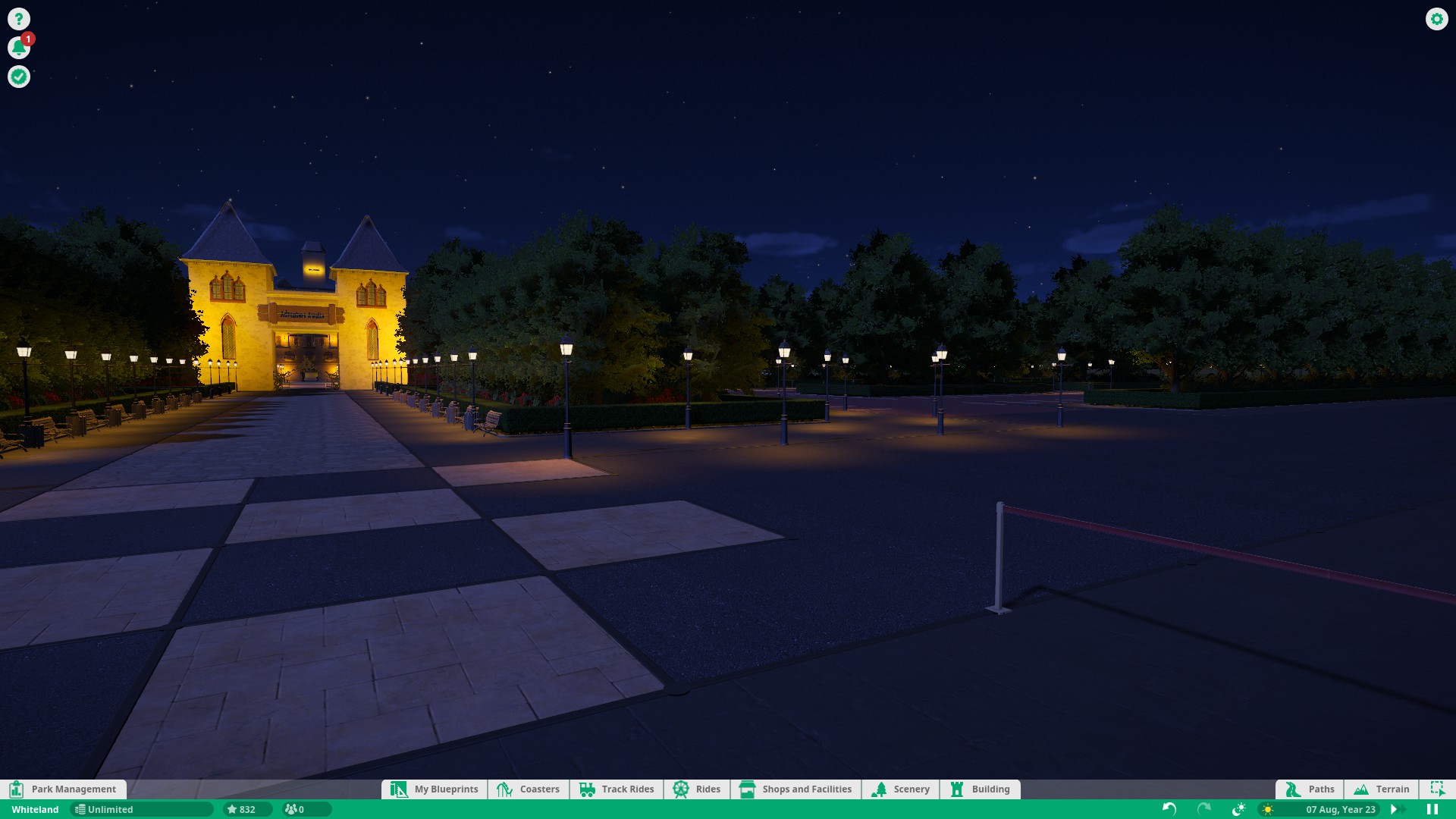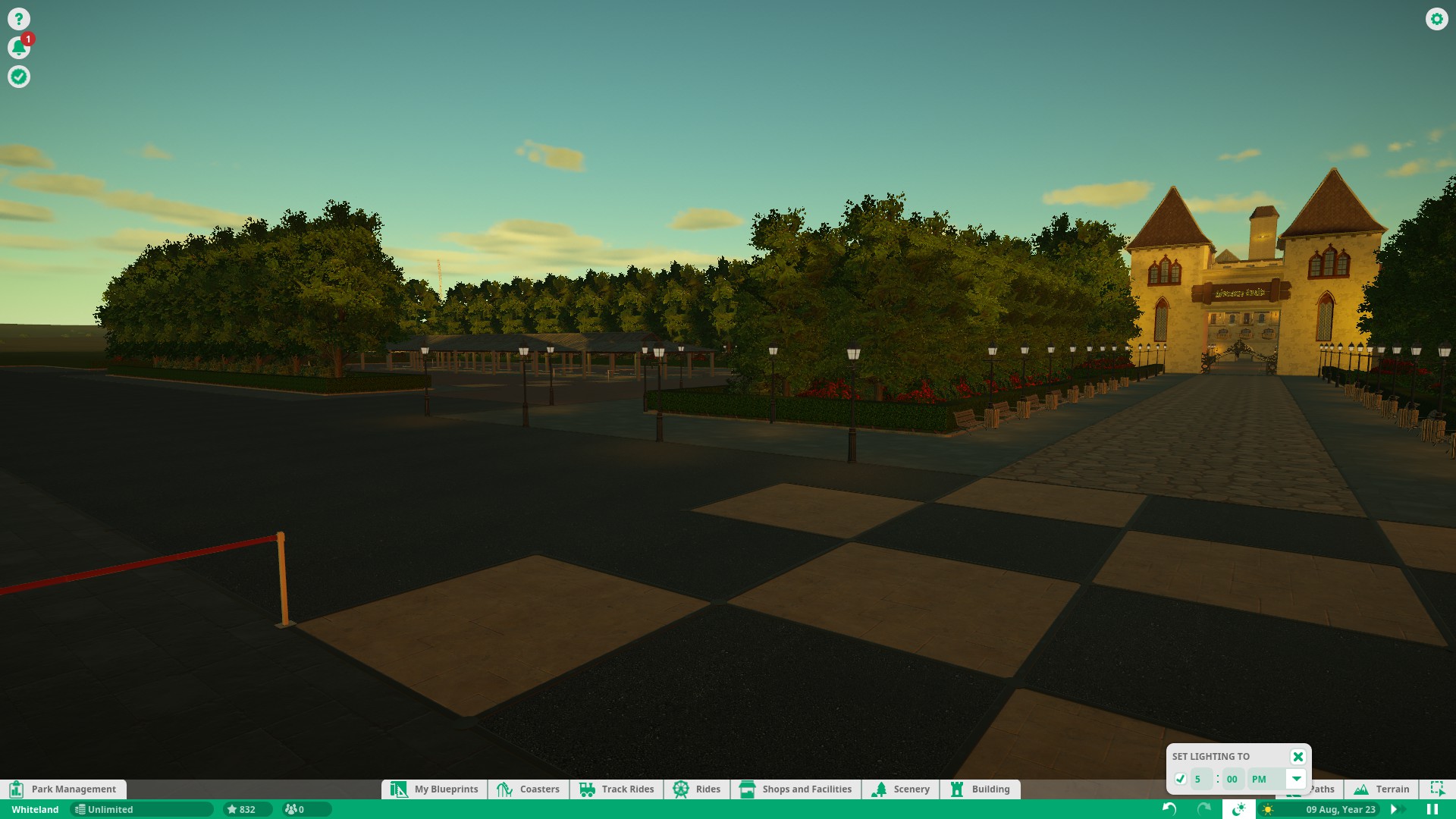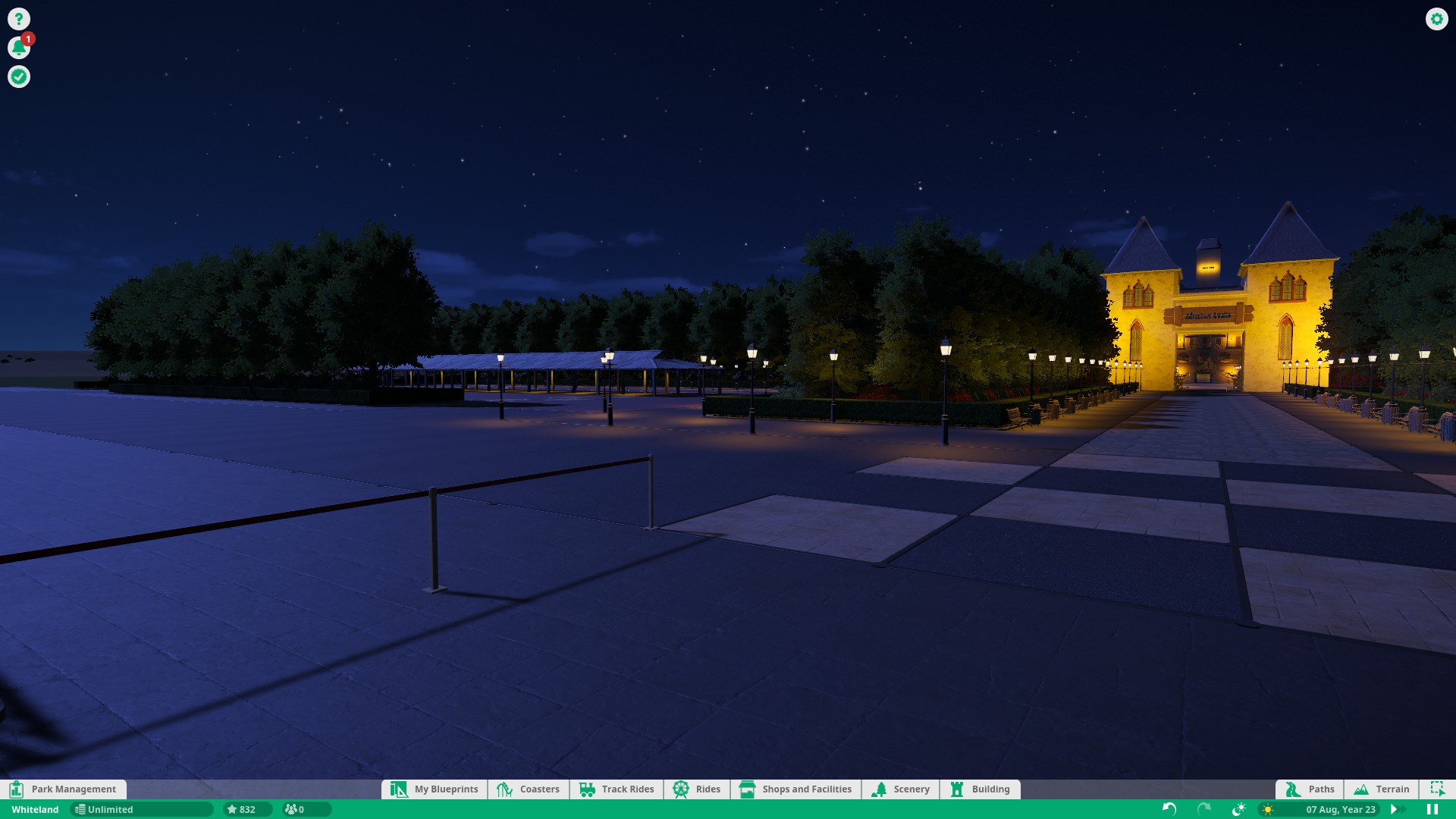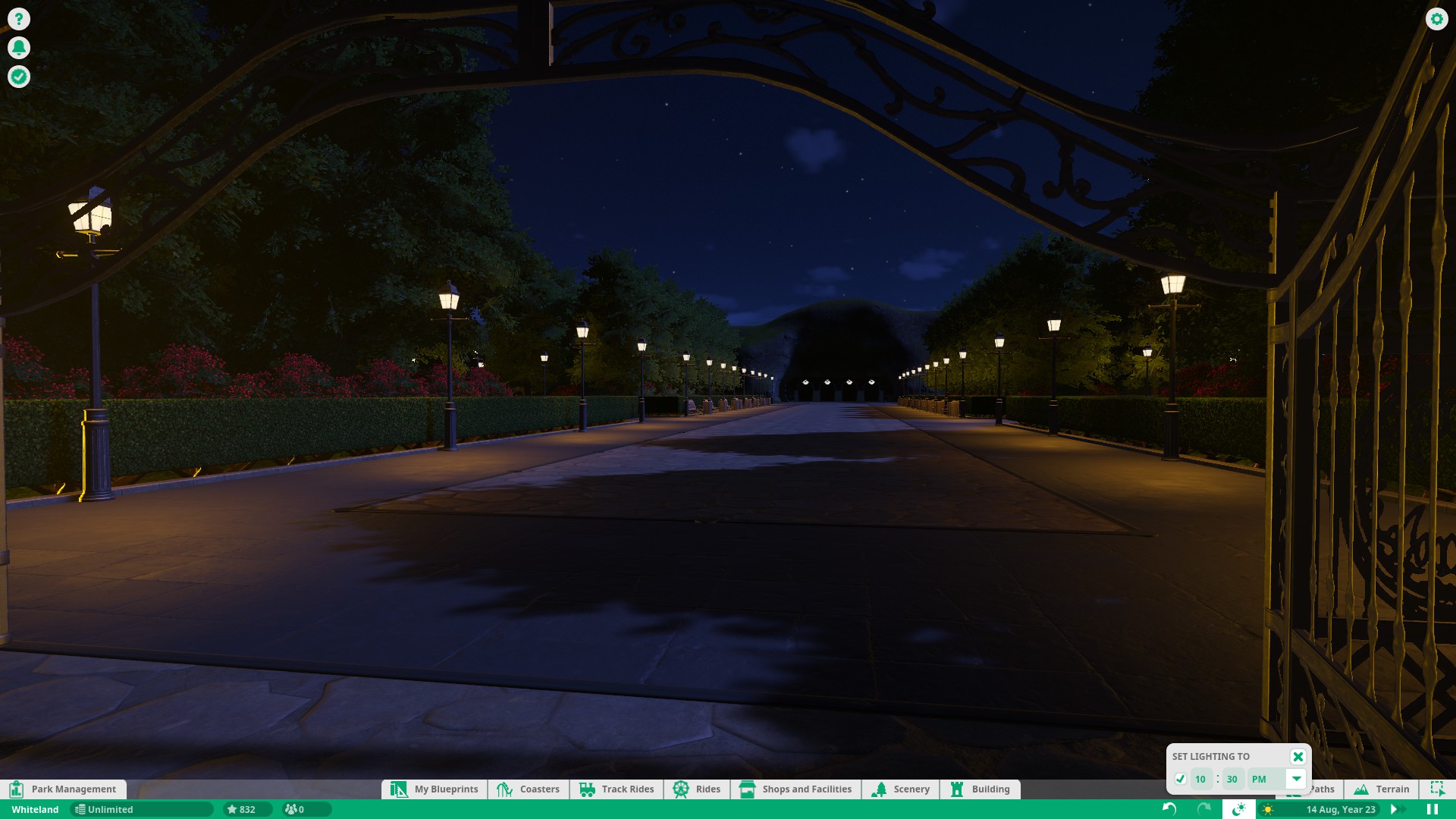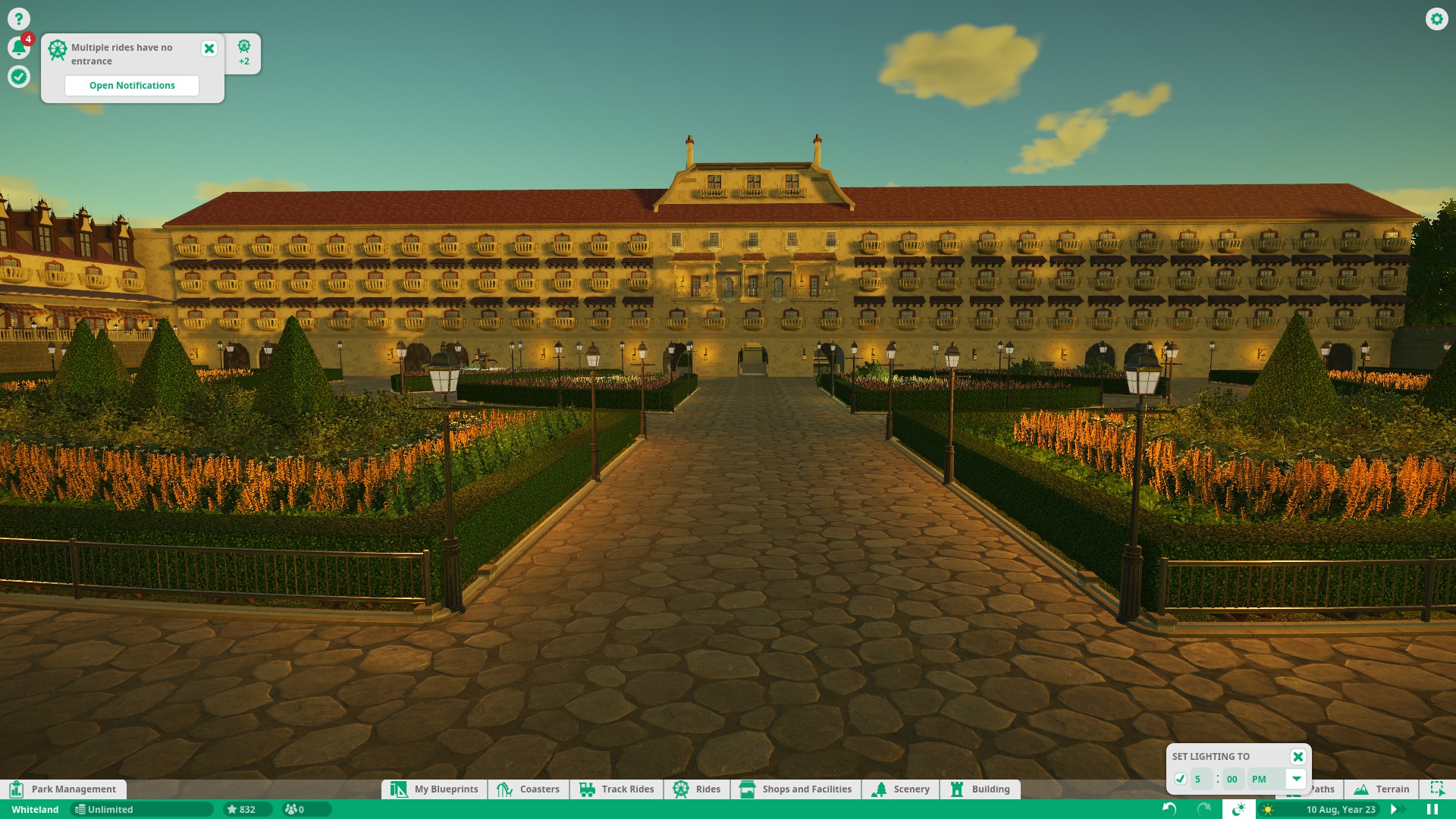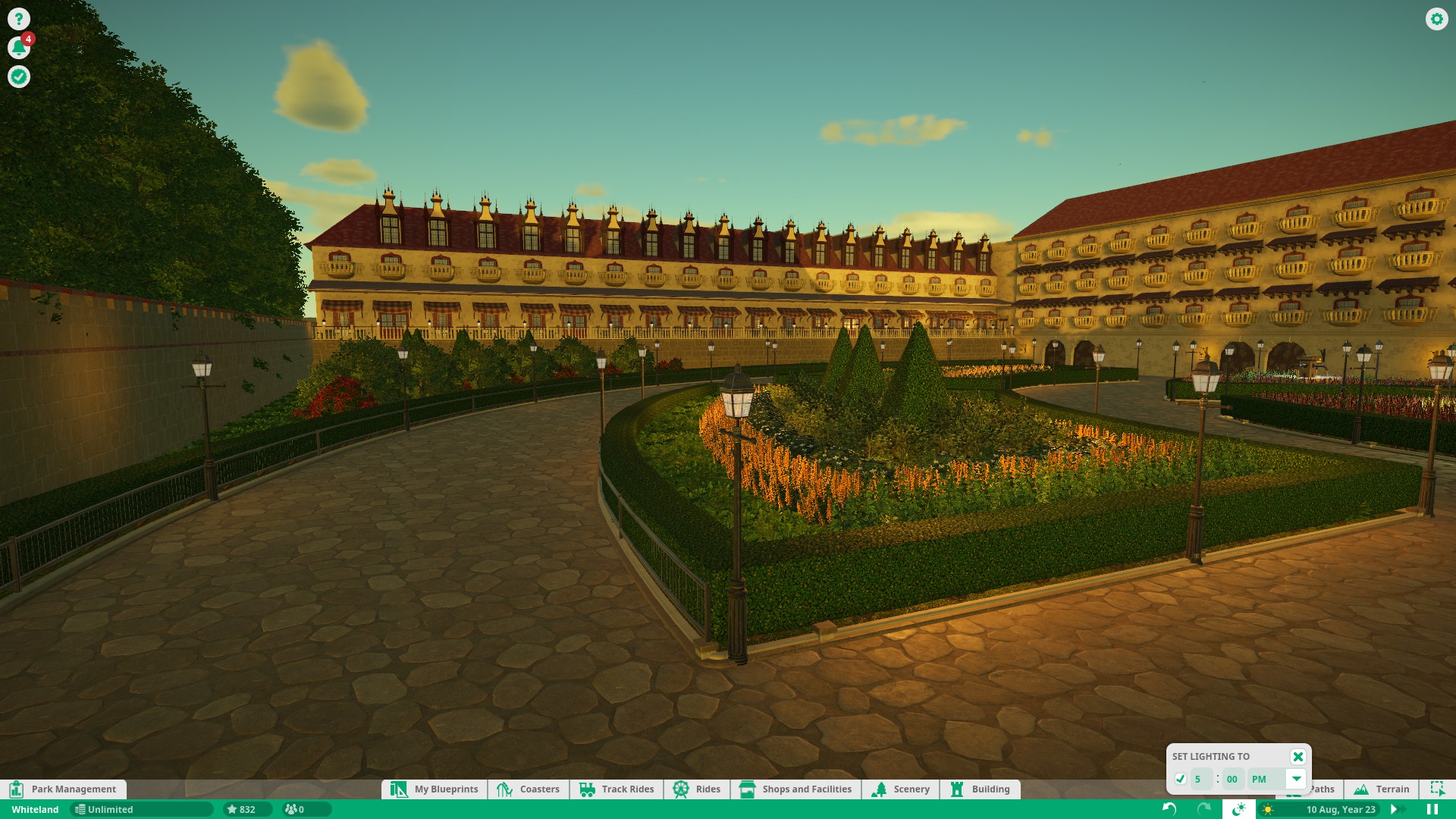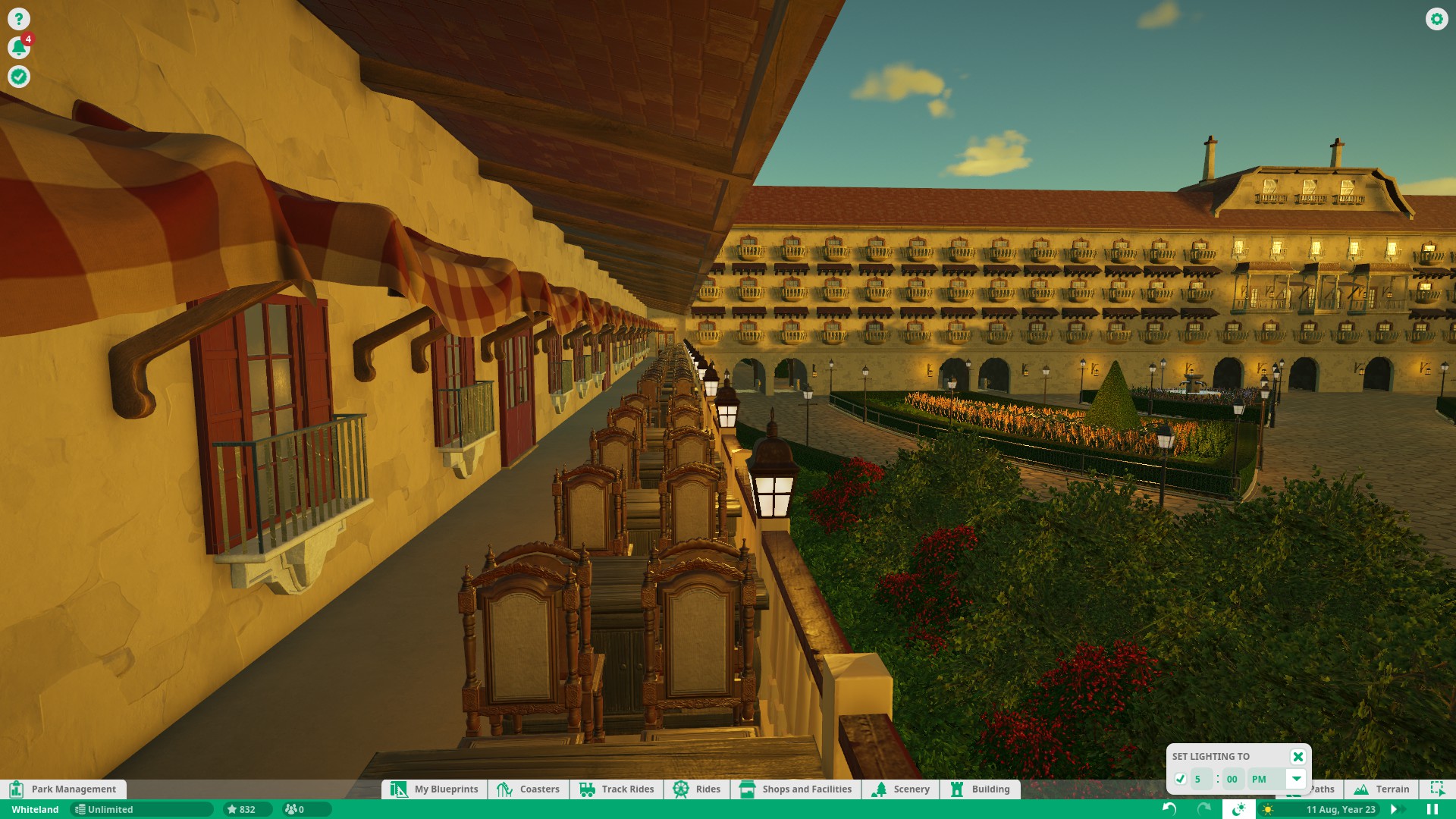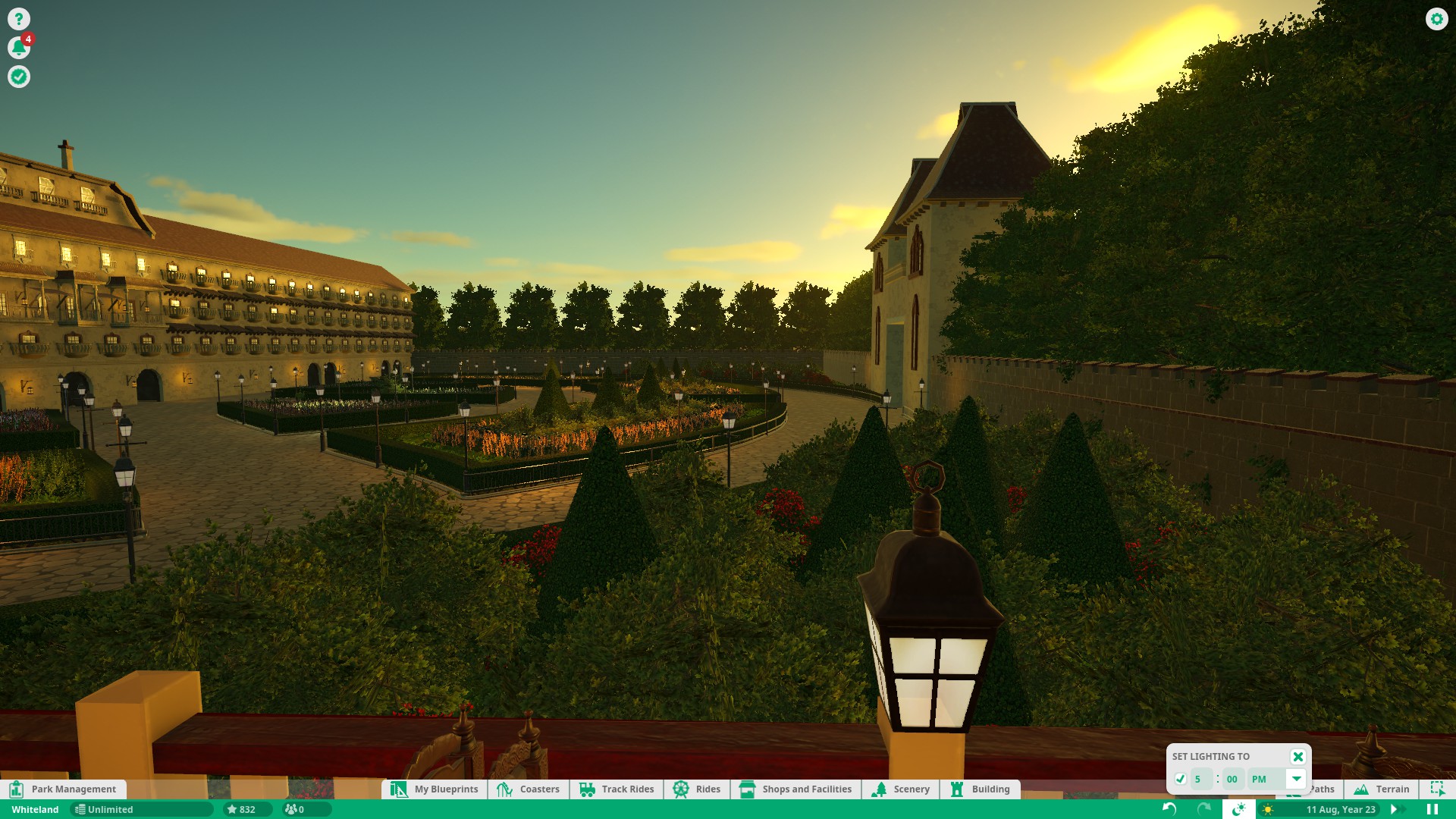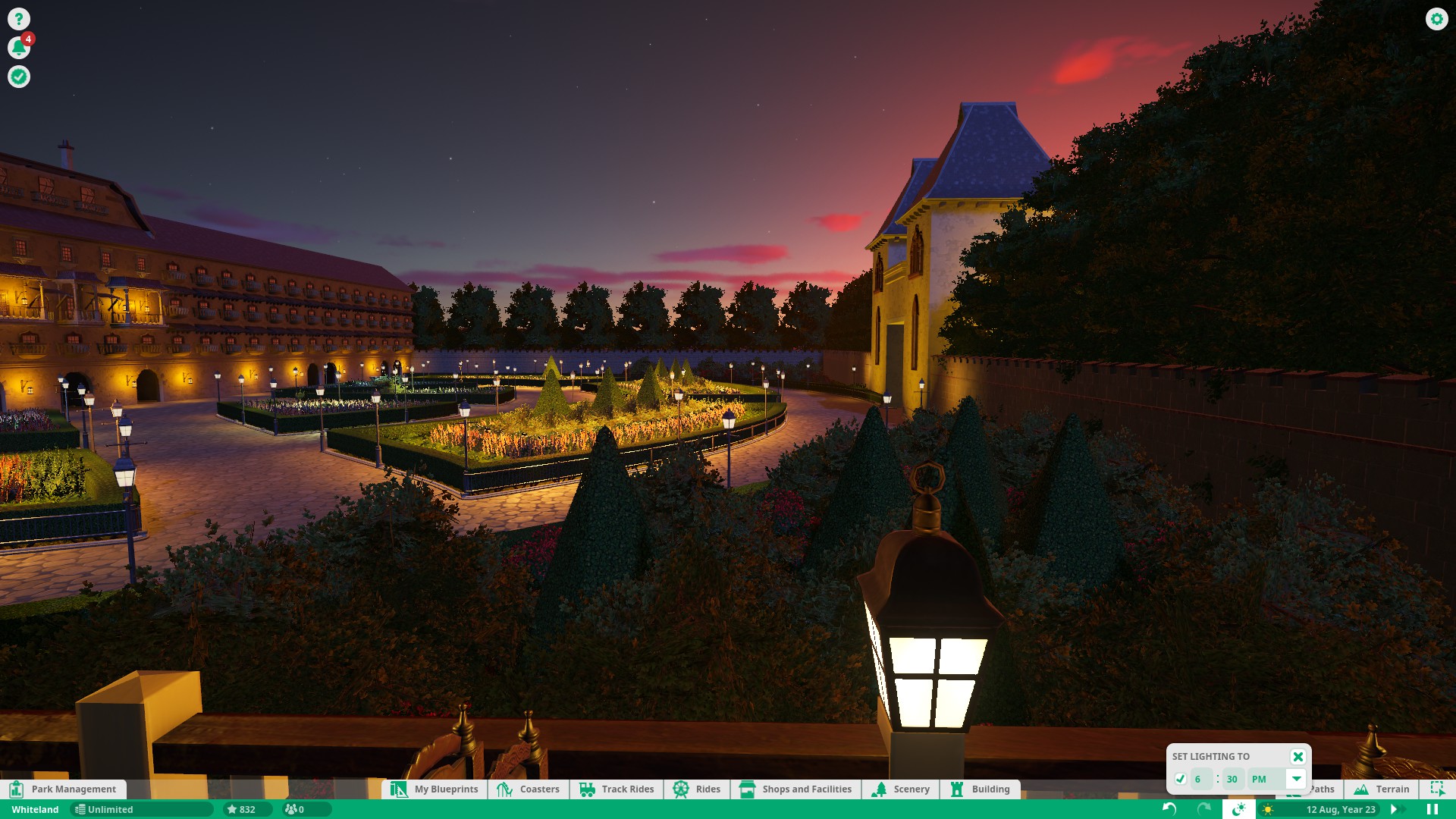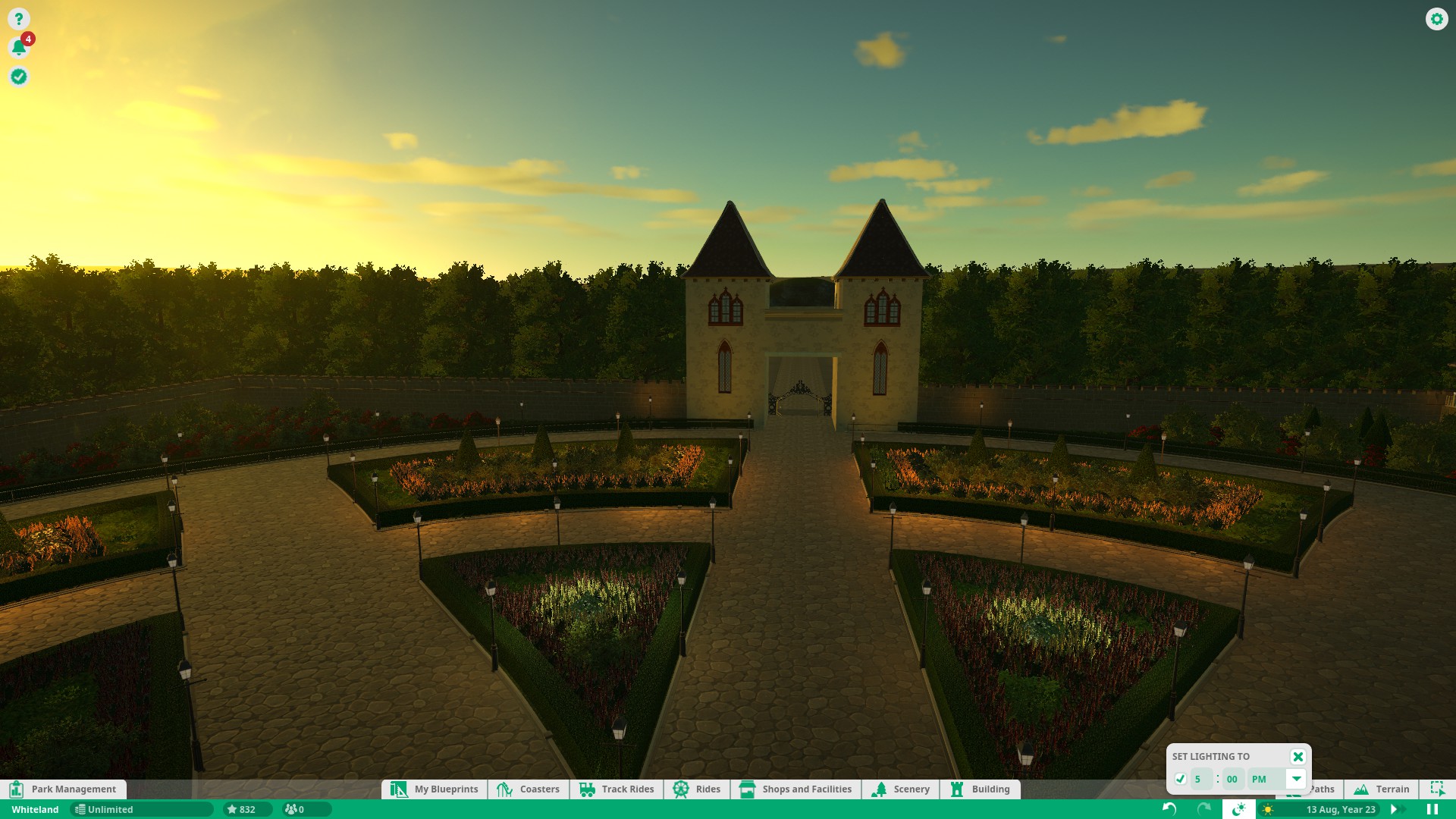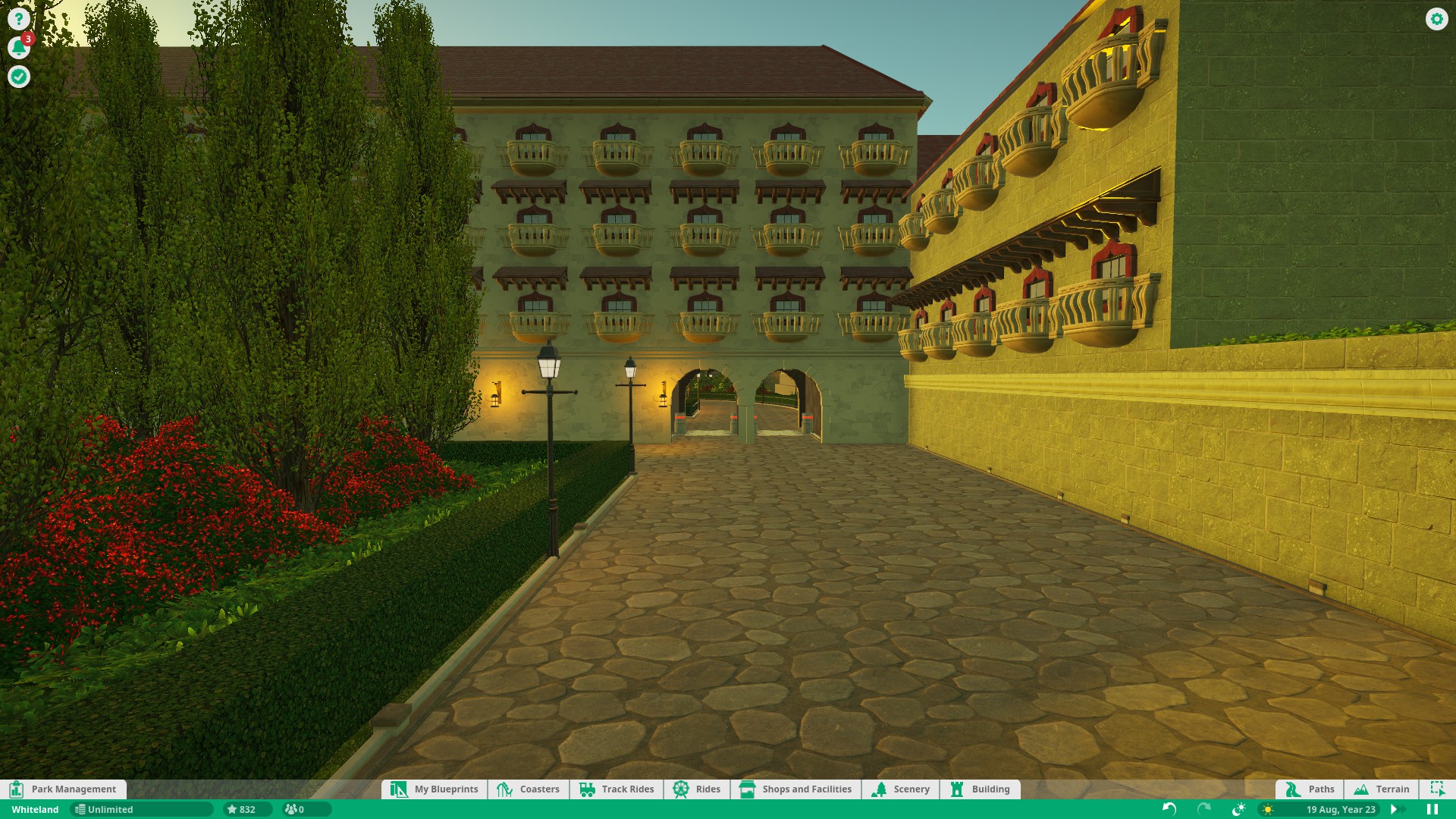 Now, the park is still in construction and i'll post more images from inside the park another time, but for now here are some images of whats to come, starting with this image of a restaurant/food hall area: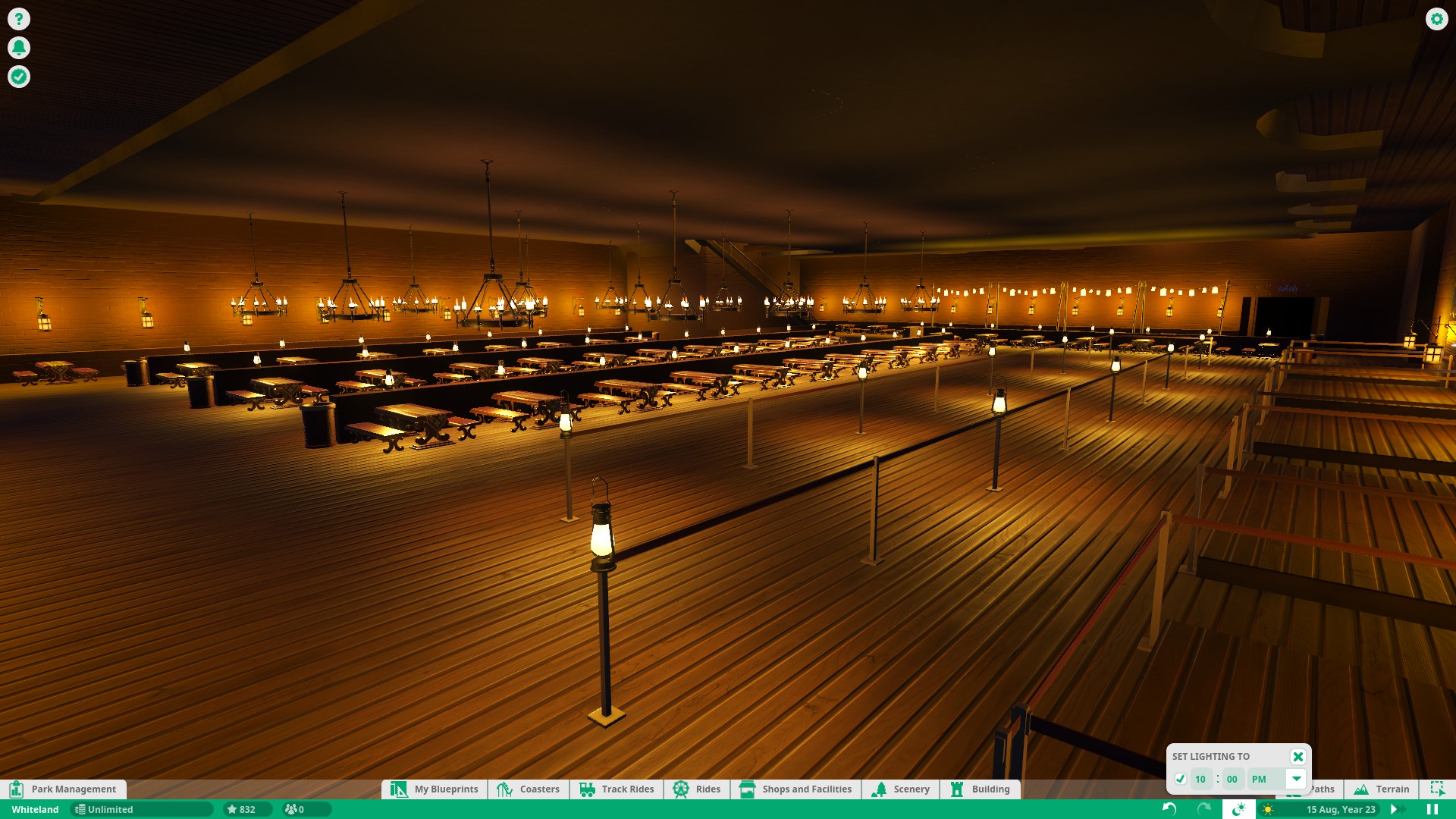 Next there's this image from a path through a forest....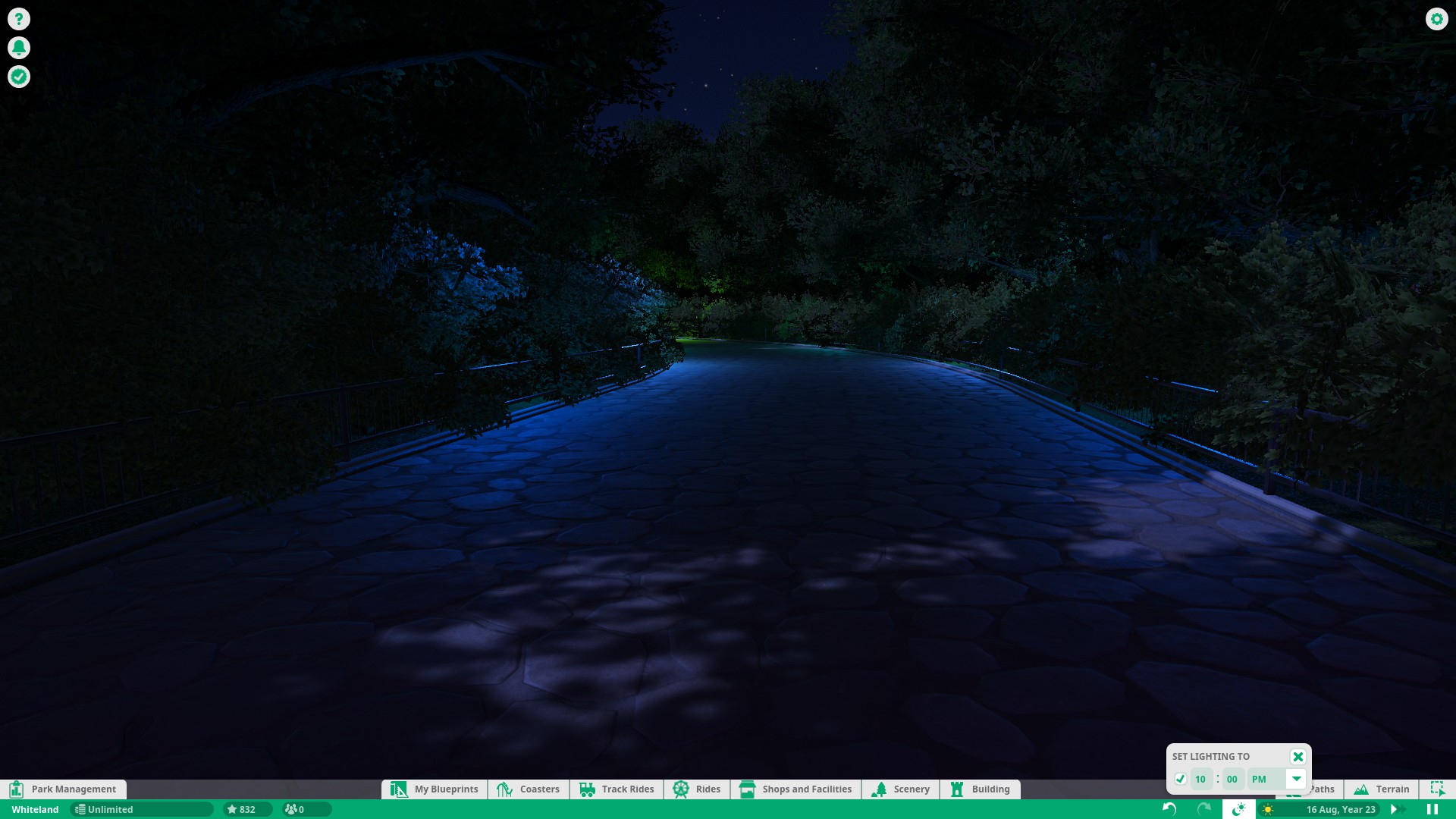 ...and finally.... images from one of the attractions at the park: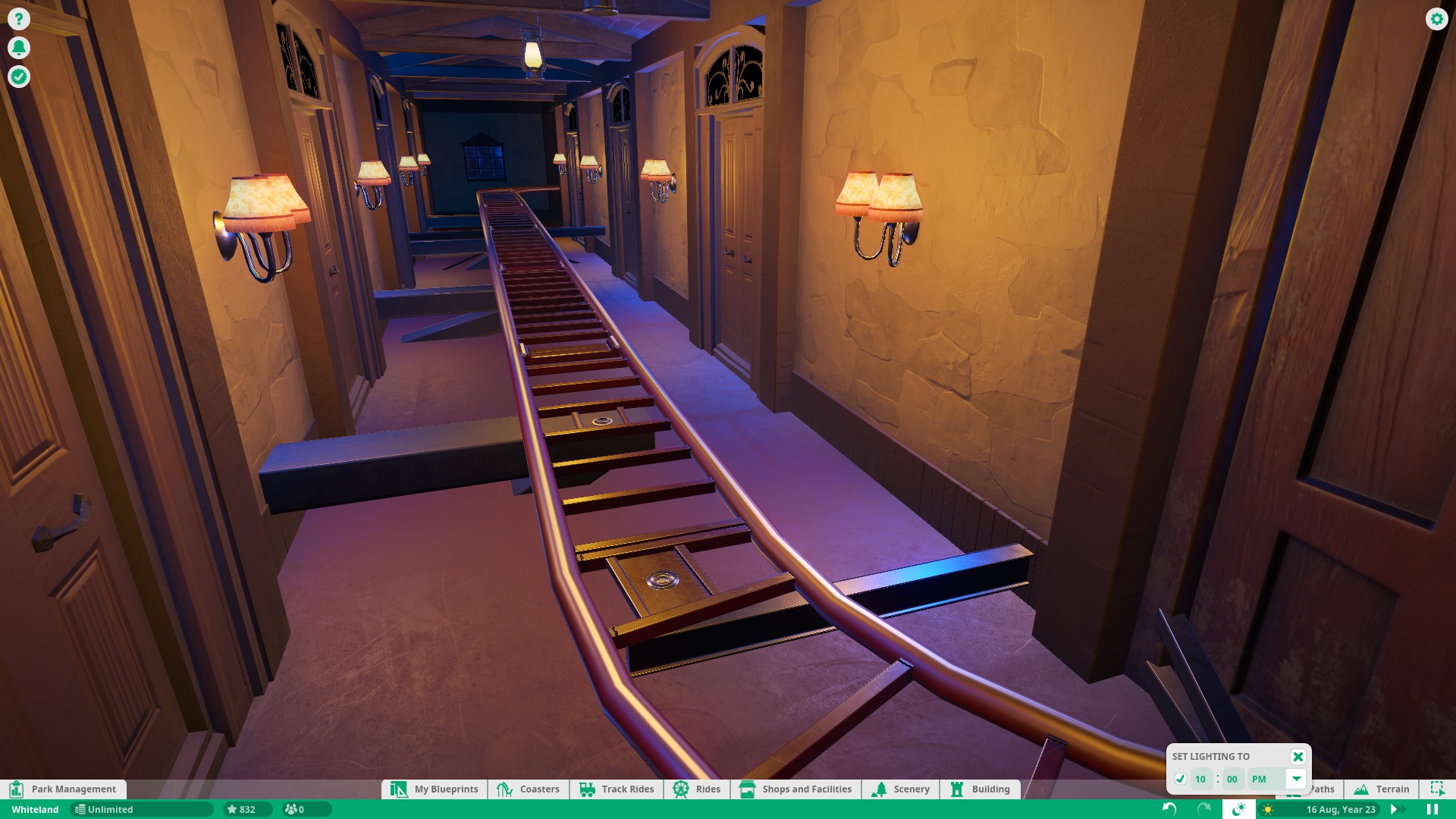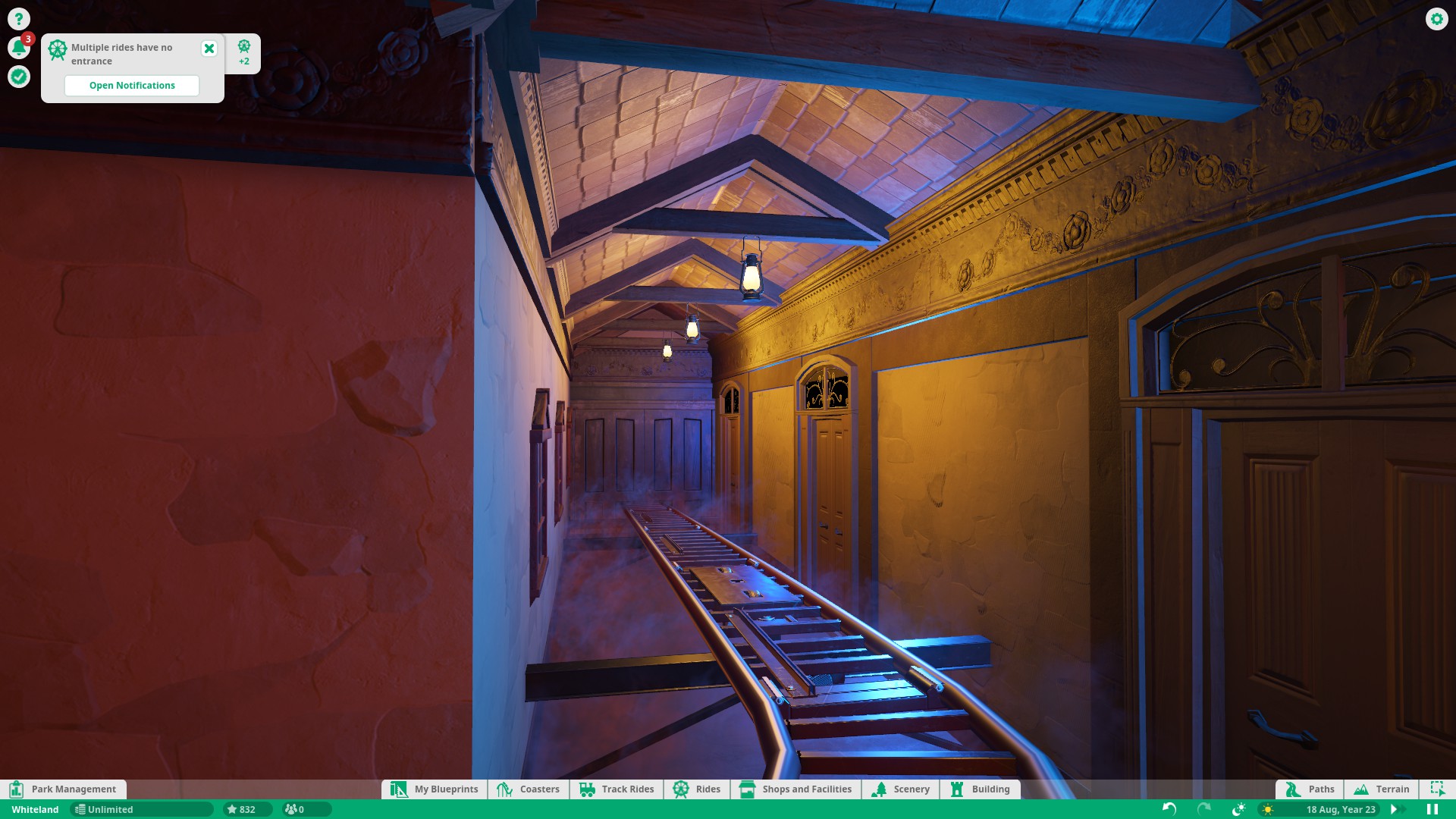 That's it for now, i'll show off some more images at a later date.