Well, it seems like SeaWorld San Antonio is receiving a Wooden Coaster for 2020, just 3 years after Wave Breaker: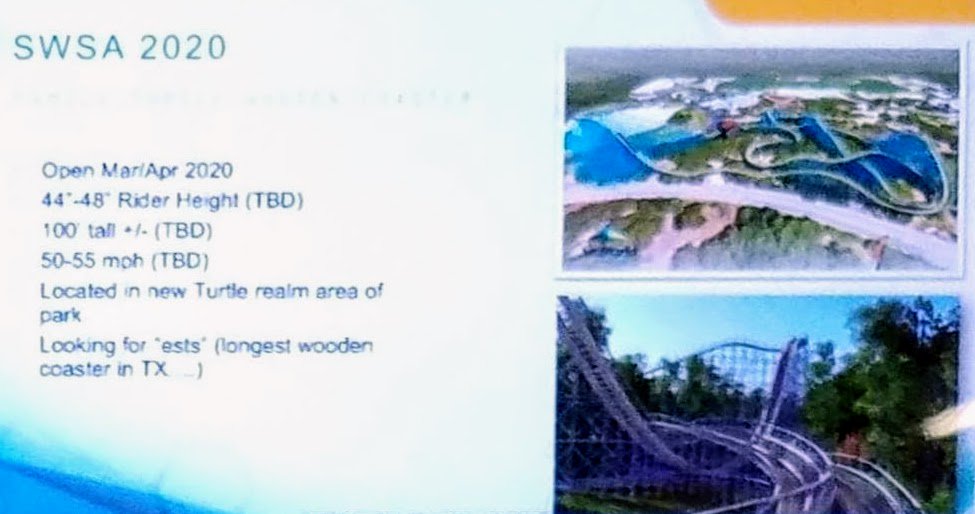 Down in Texas wood is coming and planned opening is March or April of 2020. A 100+ foot tall wooden coaster will be coming to the park. A safe bet is either GCI or Gravity Group is building it given their recent relationship with the company; GCI with Invadr and Gravity Group with Oscar???s Wacky Taxi.

Current estimates are being taken for the project which means it could be any company but be projected speed is 50- 55mph and they they want it to be Texas??? longest wooden coaster.
it is also rumoured that the remaining Millennium Flyer Trains from Gwazi will be reused with this coaster.
Sources:
https://twitter.com/AmusementLeaks
http://www.wildgravitytravels.com/seawo ... culations/