Northern California's First 4D Free Fly Coaster!
Northern California's first 4D free fly coaster will be themed after one of the world's most iconic DC Super Heroes. Batman: The Ride will offer a fantastic, flipping weightless coaster experience featuring six free fly inversions.
A Fantastic 4D, Flipping, Weightless Coaster Experience
The most exciting new ride experience is coming in 2019. Batman: The Ride is a unique 4D free-fly coaster that features a tumbling, free-fall journey along an I-box track.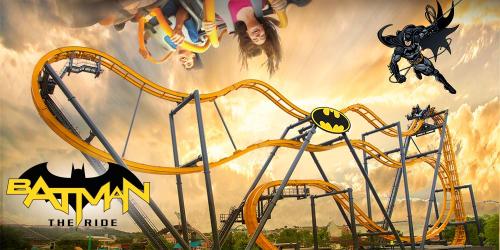 Head-Over-Heels Free Fly Flips
Riders experience a feeling of weightlessness as they flip continuously throughout the course of the ride with at least six head-over-heels inversions.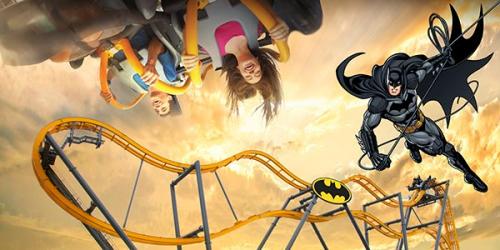 Soar Outside the Confines of a Traditional Track
Riders are suspended outward on either side of a massive, imposing, floating and twisting I-box track frame, on 4D wing vehicles.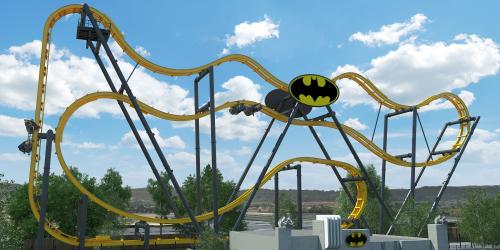 12 Stories Tall
This 120-foot-tall coaster features a 90-degree hill that is ascended by an elevator-style, chain link lift.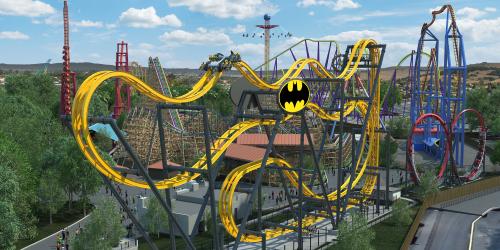 Free-Falling Sensation
Experience a sensory-overload as riders flip and soar on a tumbling journey with unexpected drops and vertical free-falls.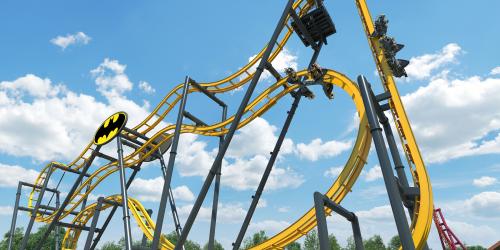 One of the World's Most Iconic DC Super Heroes
An outstanding visual as this bright yellow and black two-tone coaster, representative of one of the world's most iconic DC Super Heroes, paints a new park landscape.
Source:
https://www.sixflags.com/discoverykingd ... newfor2019